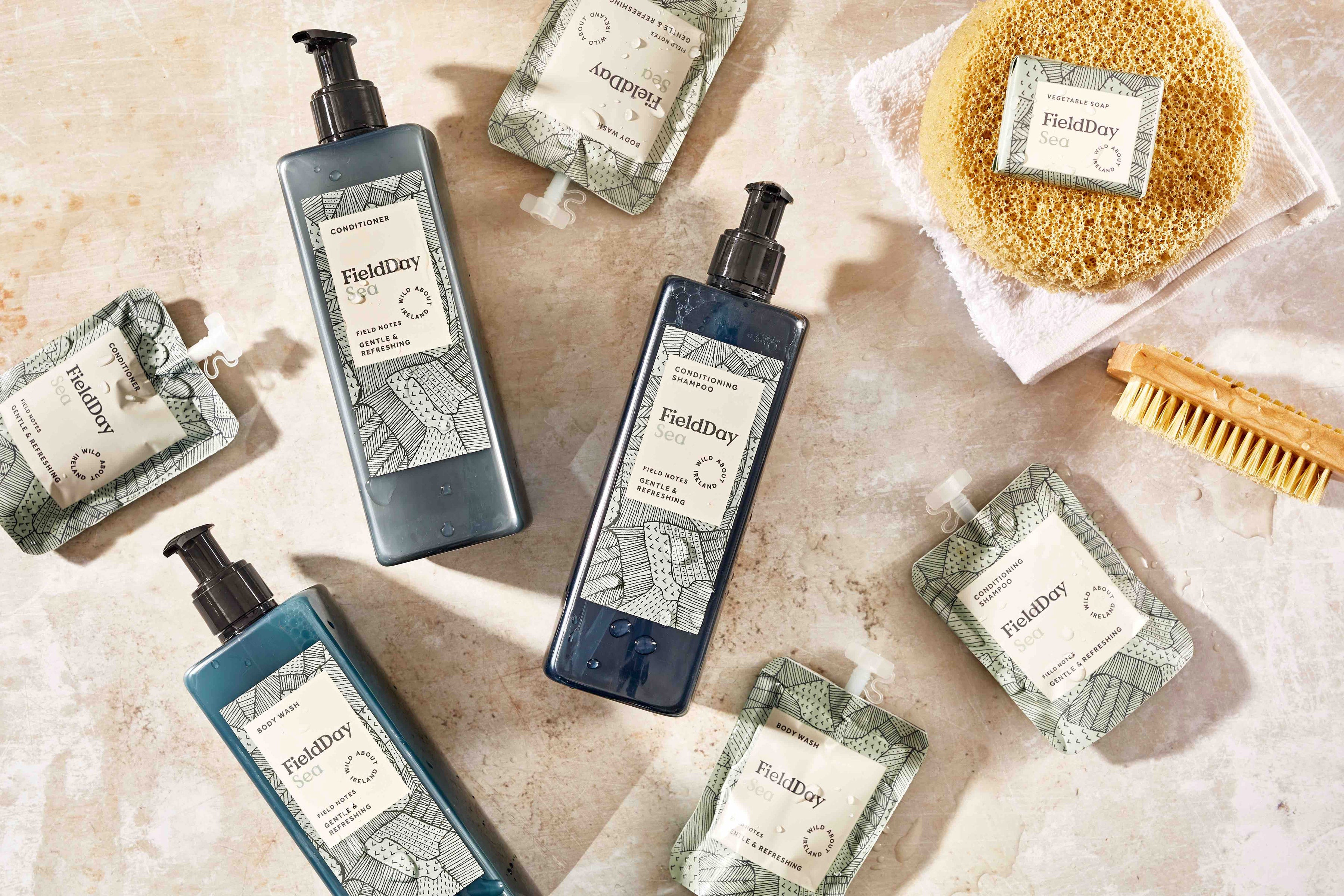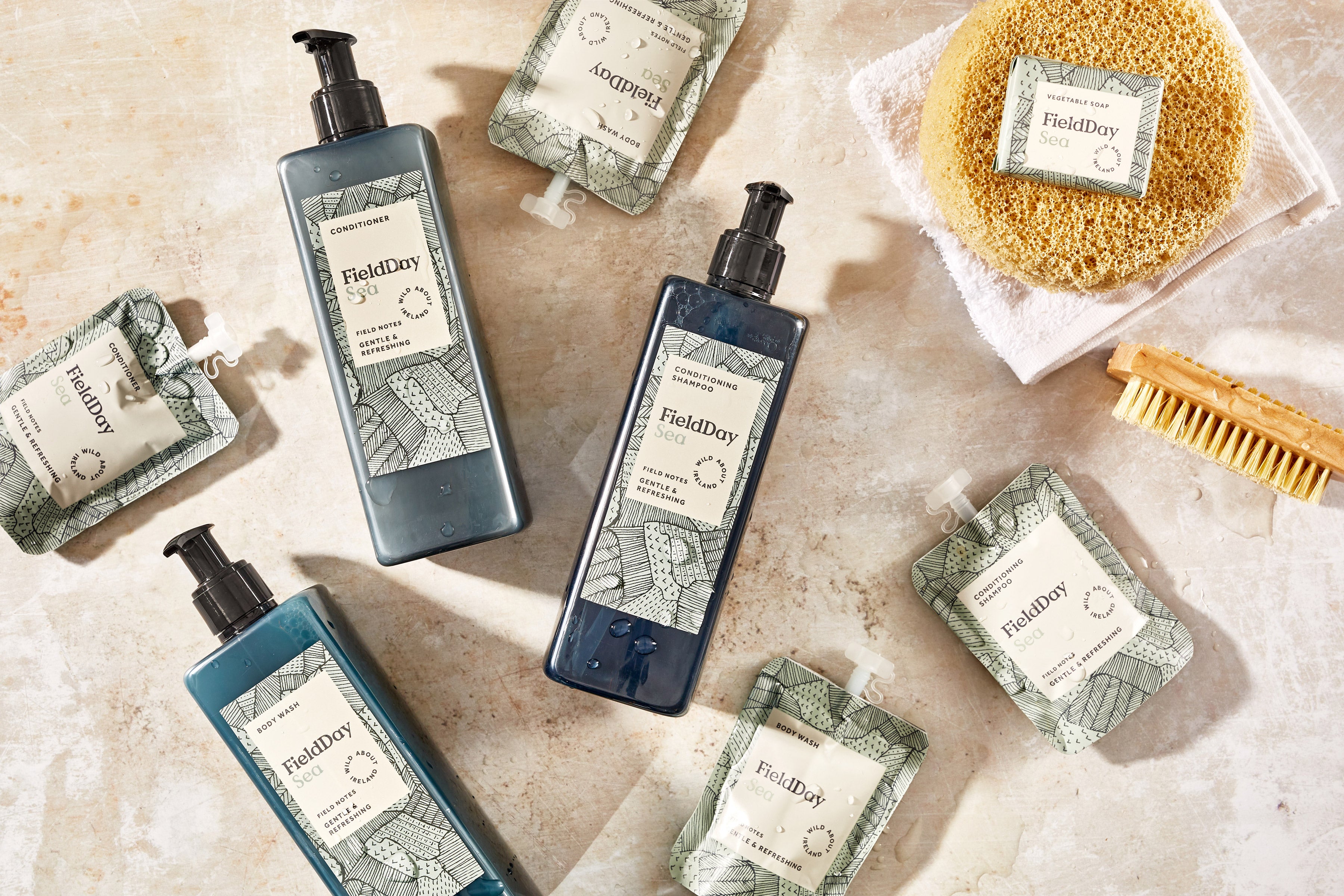 FieldDay for Bunzl Rafferty
The Sea Collection was designed in collaboration with Bunzl Rafferty to create a unique capsule collection for the hotel, spa and hospitality industry.
From conception to development, we worked together researching earth-friendly innovations in terms of formula and packaging. The result is a collection with a positive environmental impact. Our collection has been designed with the eco-conscious traveller in mind, with sustainability and awareness of our planet a necessity rather than an option.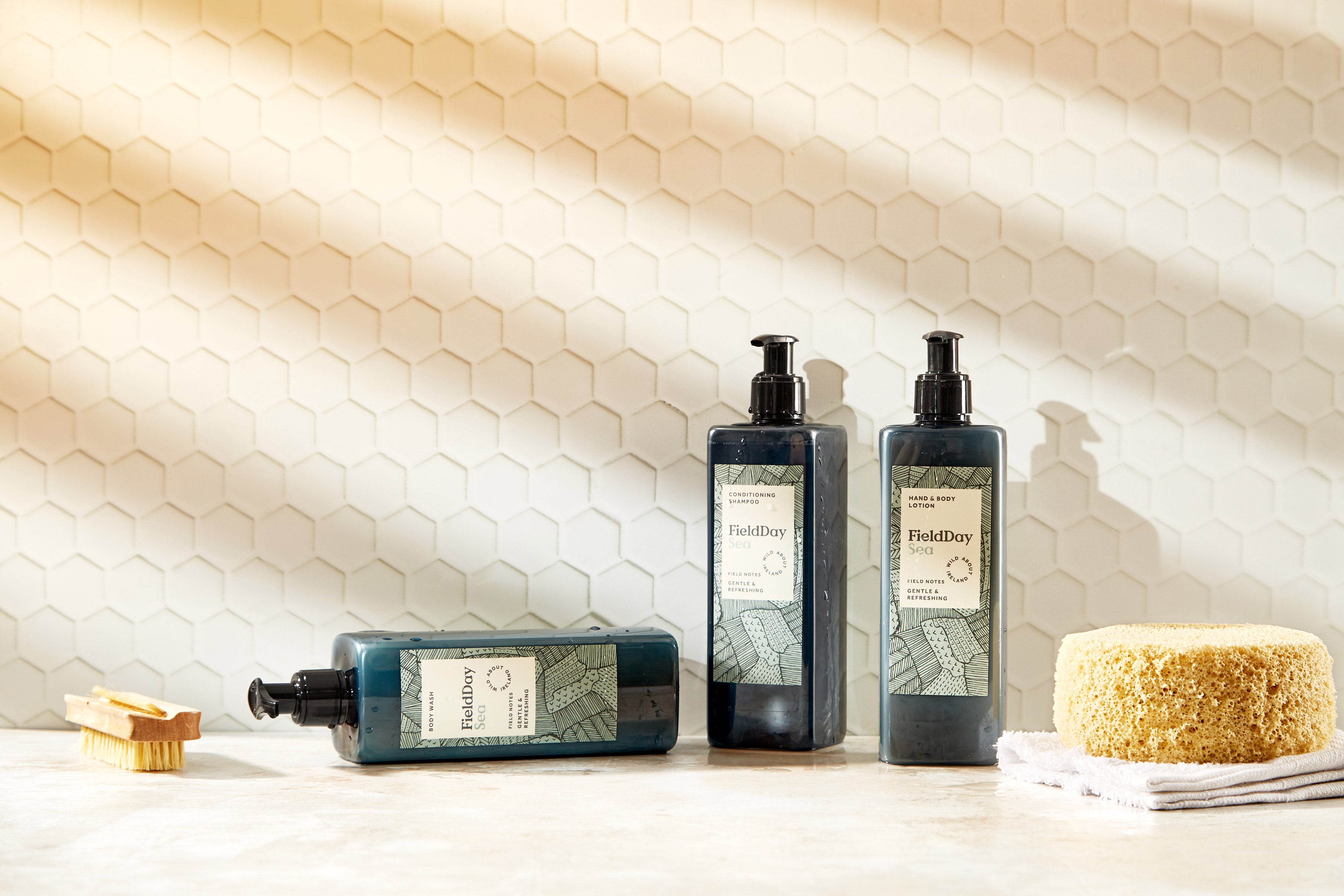 The Collection
The collection consists of vegan, eco-friendly 30ml doypacks and 480ml re-fill wall bottles (Body Wash, Shampoo, Conditioner, Body Lotion and Soap Bar 25g).

If you'd like to offer the FieldDay Sea Collection in your hotel, guesthouse or AirBnB please contact:
Bunzl Rafferty,
County Armagh, Ireland
E. rafsales@bunzl.ie
T. +44 28 30252205