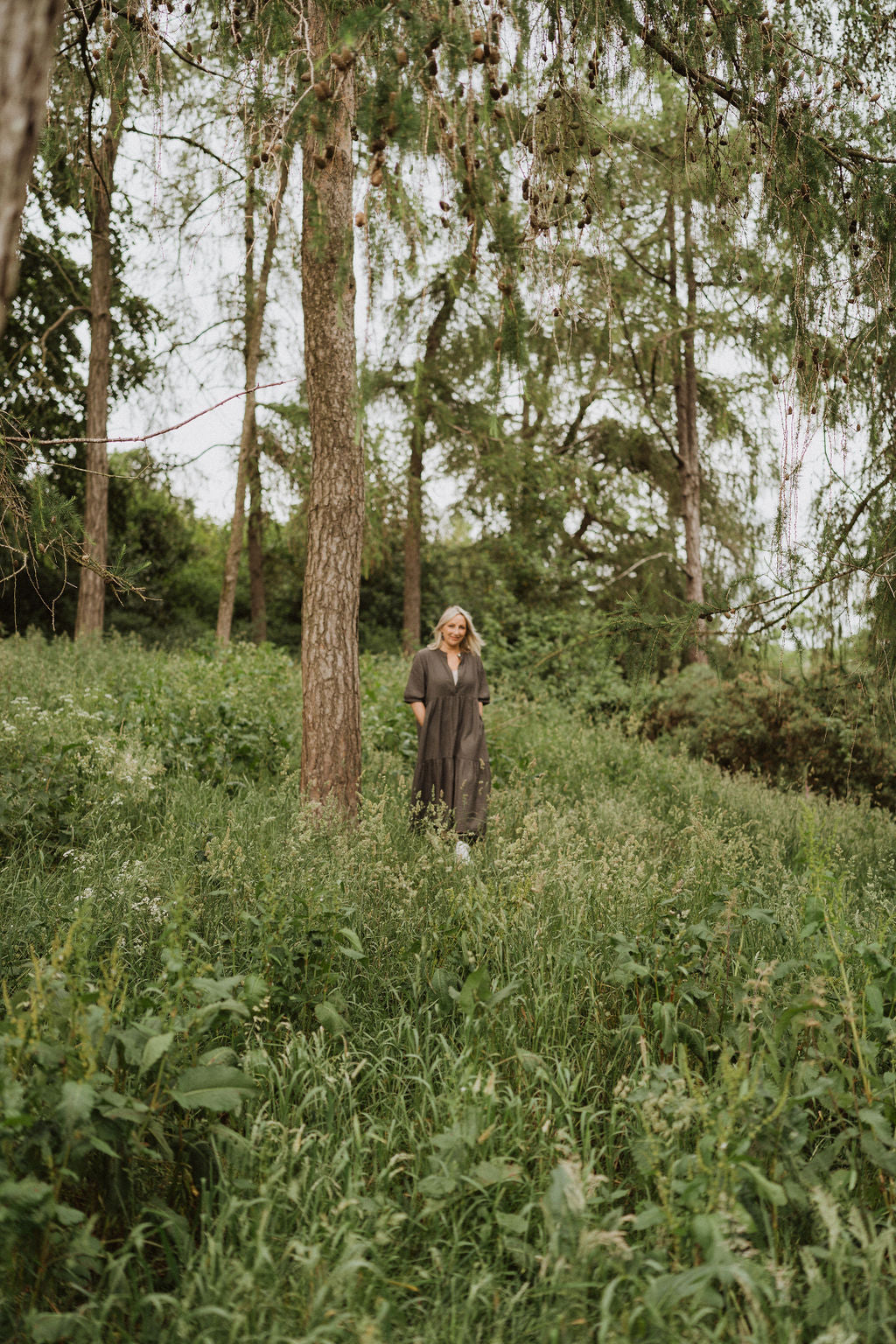 Out beyond the ideas of right and wrong doing, there is a field. We'll meet you there...
Our Story
Field Day was born in 2002 when Alix, a girl from County Down was inspired to capture and bottle the native scents from the fragrant fields of our Irish countryside.

We've been growing with you for over 20 years, and whilst we're older and hopefully wiser, we're more passionate than ever about our great Irish outdoors and creating fragrances that soothe and inspire.

Our fragrances celebrate Ireland's wildflowers, particularly the ordinary and especially weeds. Nettle, Buttercup, Ivy, Rosehip; these are just some of the scents you'll find in our collections. Alix's creativity and meticulously studied fragrance combinations have resulted in multi-award winning candles and collaborations.
They might not be everyone's cup of tea, but when it comes to weeds, we're with L.F Young when he said 'When life is not coming up roses look to the weeds and find beauty hidden within them'

In a world obsessed with making things quicker, where immediacy is all that matters, we put in the thinking, the ingredients and, above all else, the time to create beautiful fragrances that soothe and inspire.

Mass production, this definitely isn't. And we really do believe in stopping to smell the roses along the way…

Surrounded by fields and yet more fields is where Alix is happiest, especially when it's raining…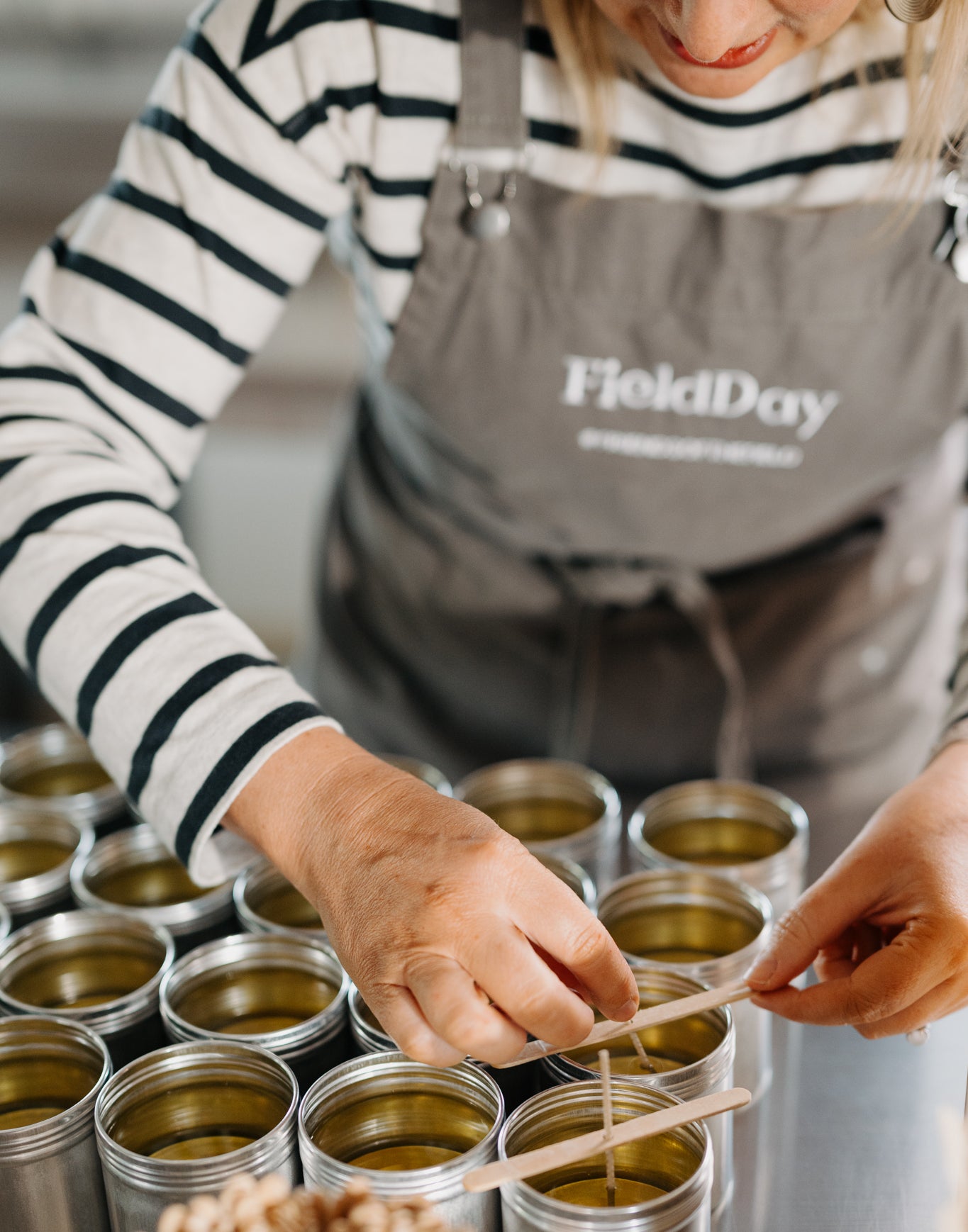 Made in Ireland
All of our candles are hand poured in small batches at FieldDay HQ in County Down. Candle making is an art, and like all good things, take time.  Each one of our candles is double-poured by our chandlers Ella and Esther. It's an old fashioned, slow process that can't be rushed, but we believe you'll see the difference in how our candles burn and throw scent around your home. 
We're proud to be a member of The Design & Crafts Council Of Ireland; promoting outstanding Irish designers and makers to the world - enabling it's growth and sustainability. We're so grateful for their support and belief in us from our early days.
For more information visit: DCCOI.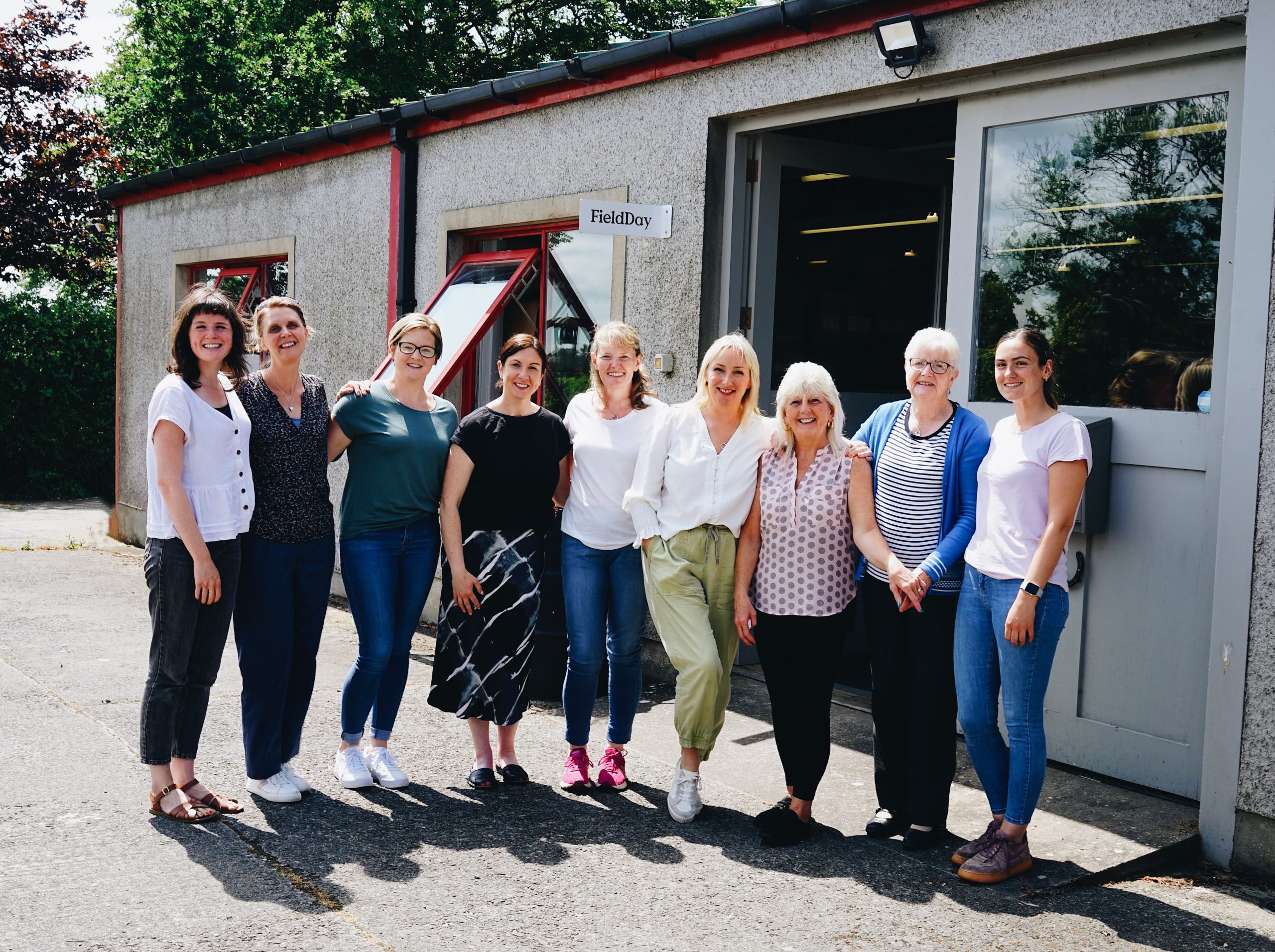 Our People
We're a small close-knit team here. But then again we'd need to be; based in the quiet countryside surrounded by fields, more fields and not much else! We're a bunch of County Down natives, with the exception of one hailing from Minnesota. We're fuelled by cake and a strict adherence to our tea breaks.
Marie and Kim are our two longest serving employees; having been here from the start of our journey. We celebrated Marie's 80th birthday last year and it's true to say we can't imagine the place without them.