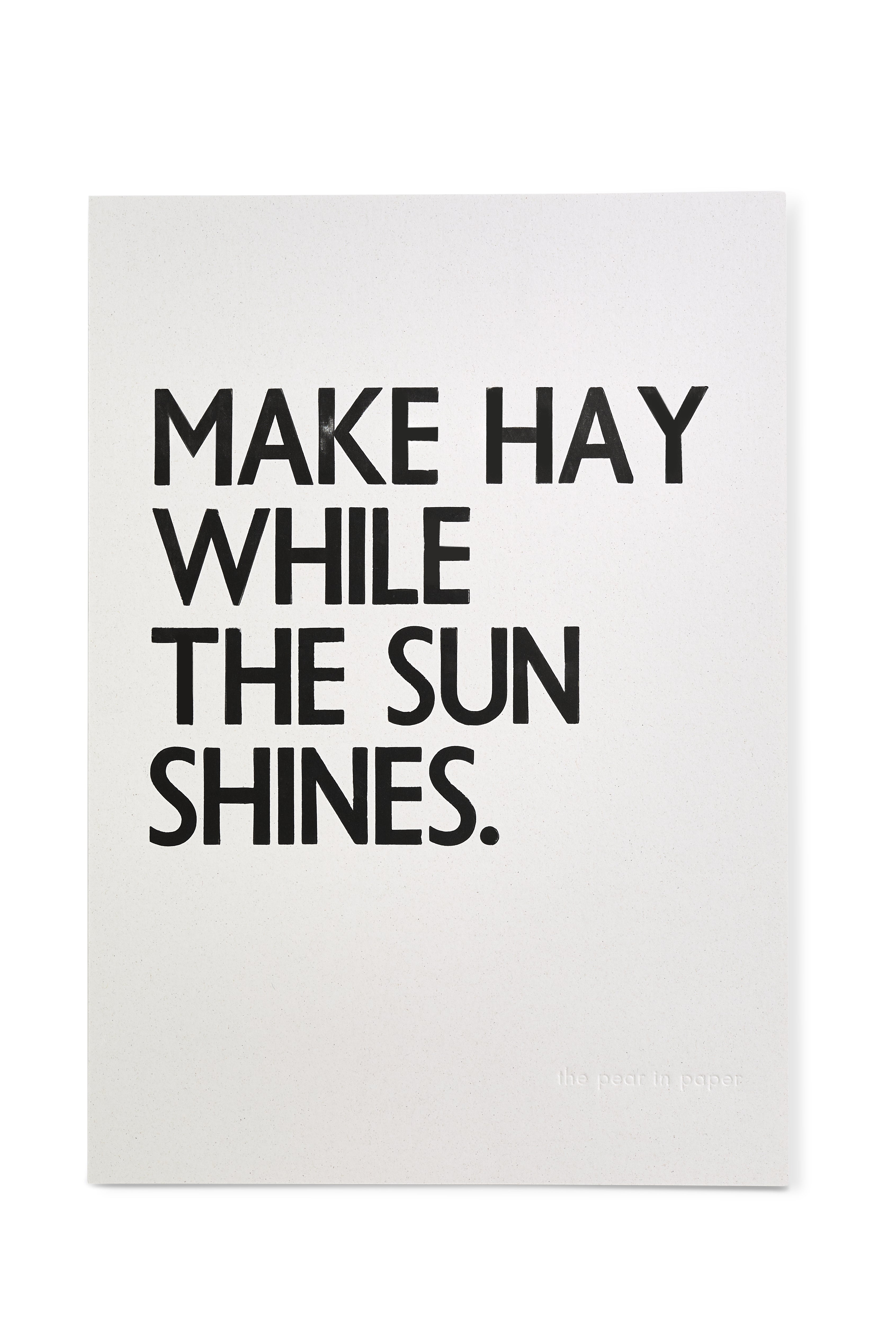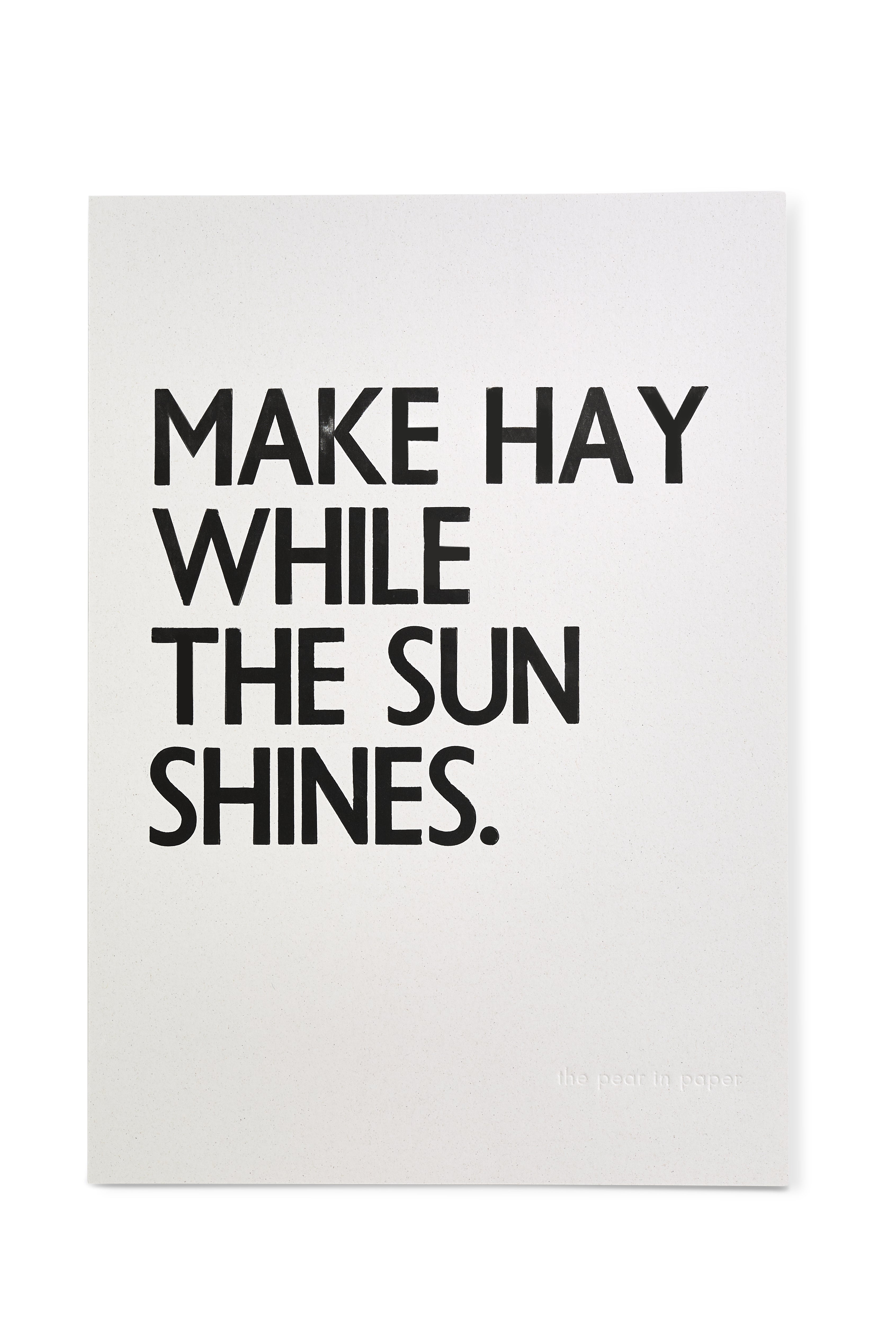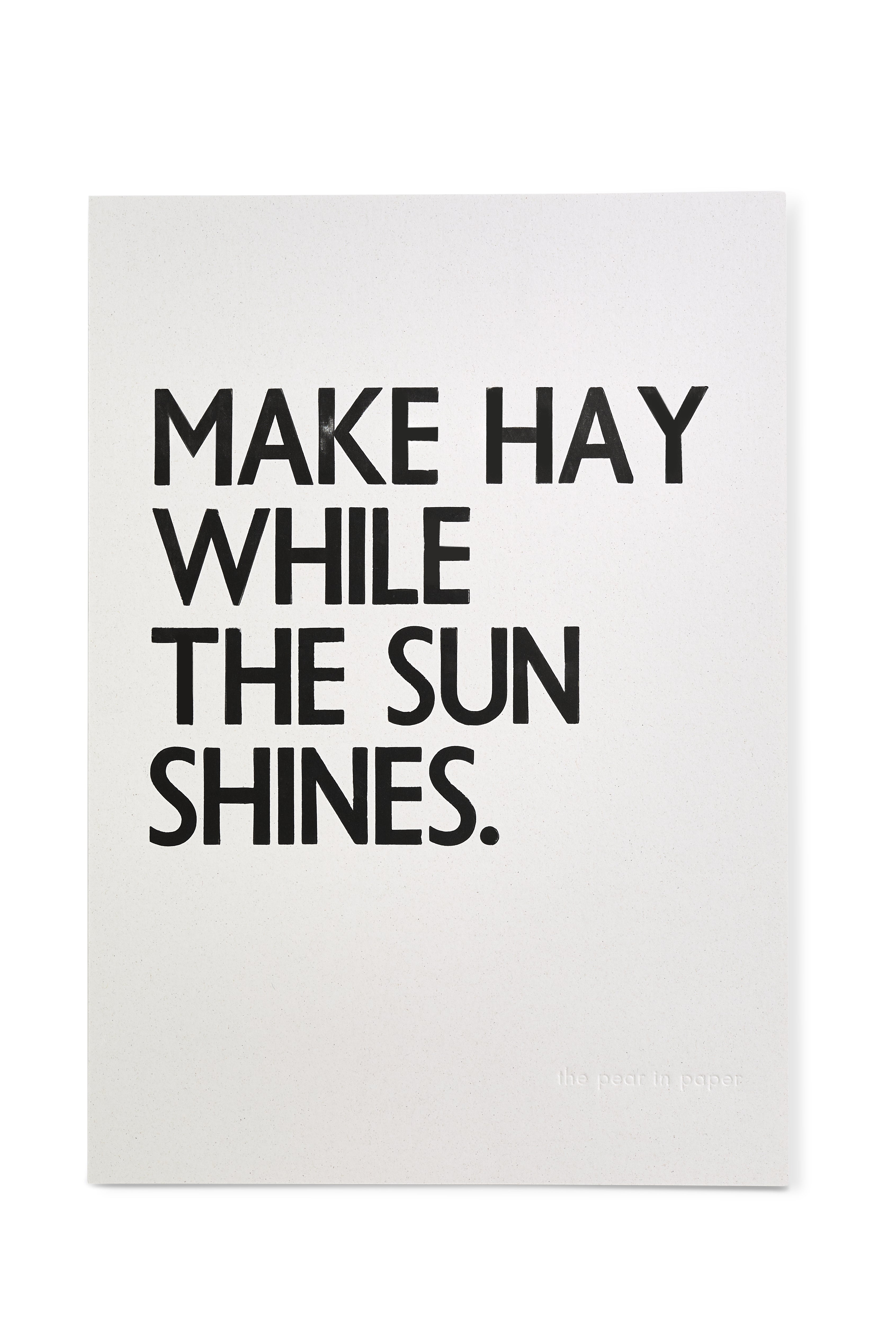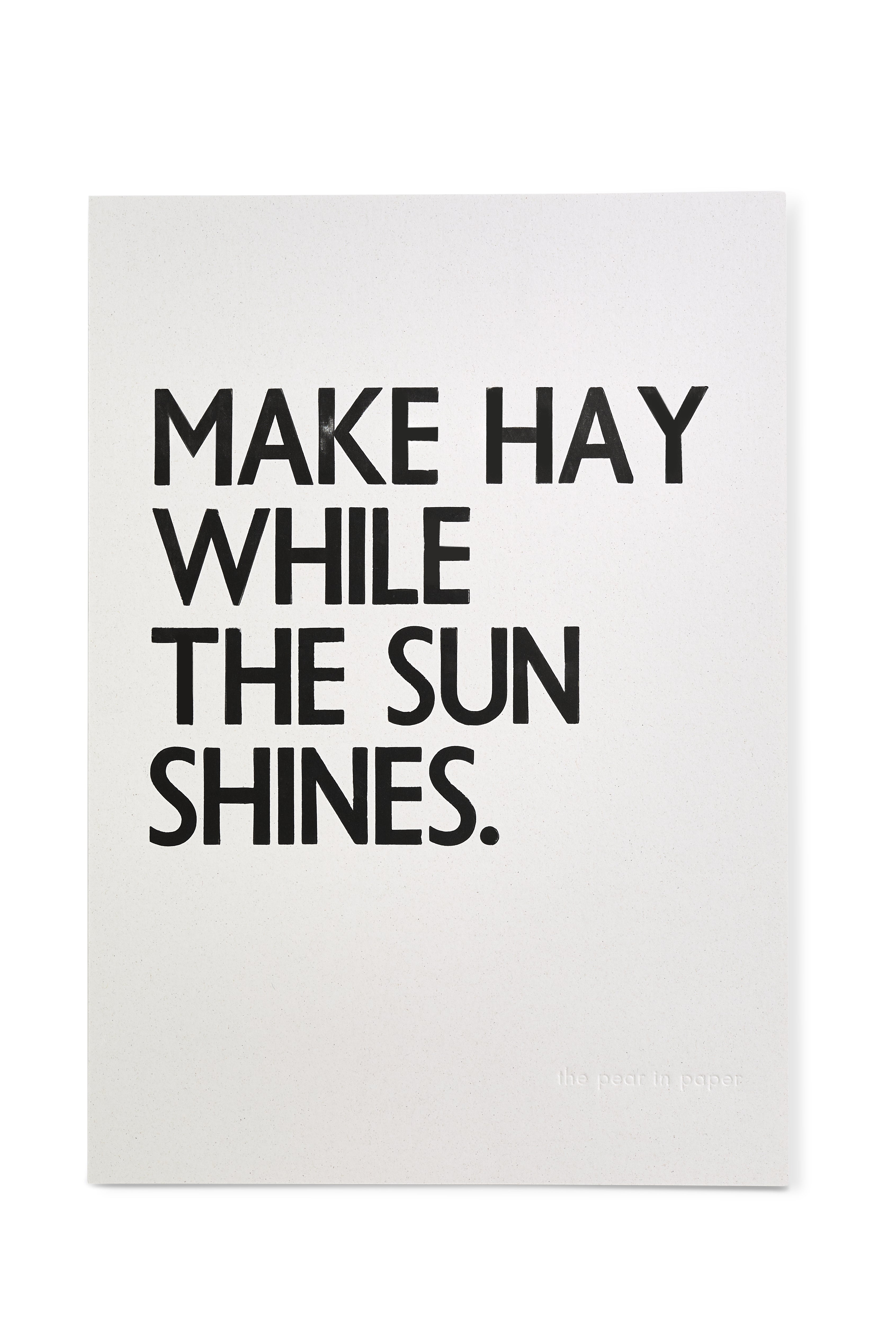 Make Hay Letterpress Woodtype Print
From our friends at The Pear in the Paper in Donegal, Ireland.
This charming letterpress woodtype print was printed using large wooden letters carved from antique wood, on a vintage manual press dating from 1956, affectionately known as 'Rex'. 
The woodtype letters used to make this print were part of a large cabinet, salvaged from a print shop in Donegal that closed many decades ago. 
Printed on high quality acid- free, recycled cotton fibre card stock at their letterpress studio in Donegal.
You will receive it ready to frame.
The packaging is biodegradable and compostable (including the tape) as well as being recyclable.
Size 30cm  x 42 cm
We?re doing our bit to conserve Irish land and habitats under threat, by supporting Ulster Wildlife.