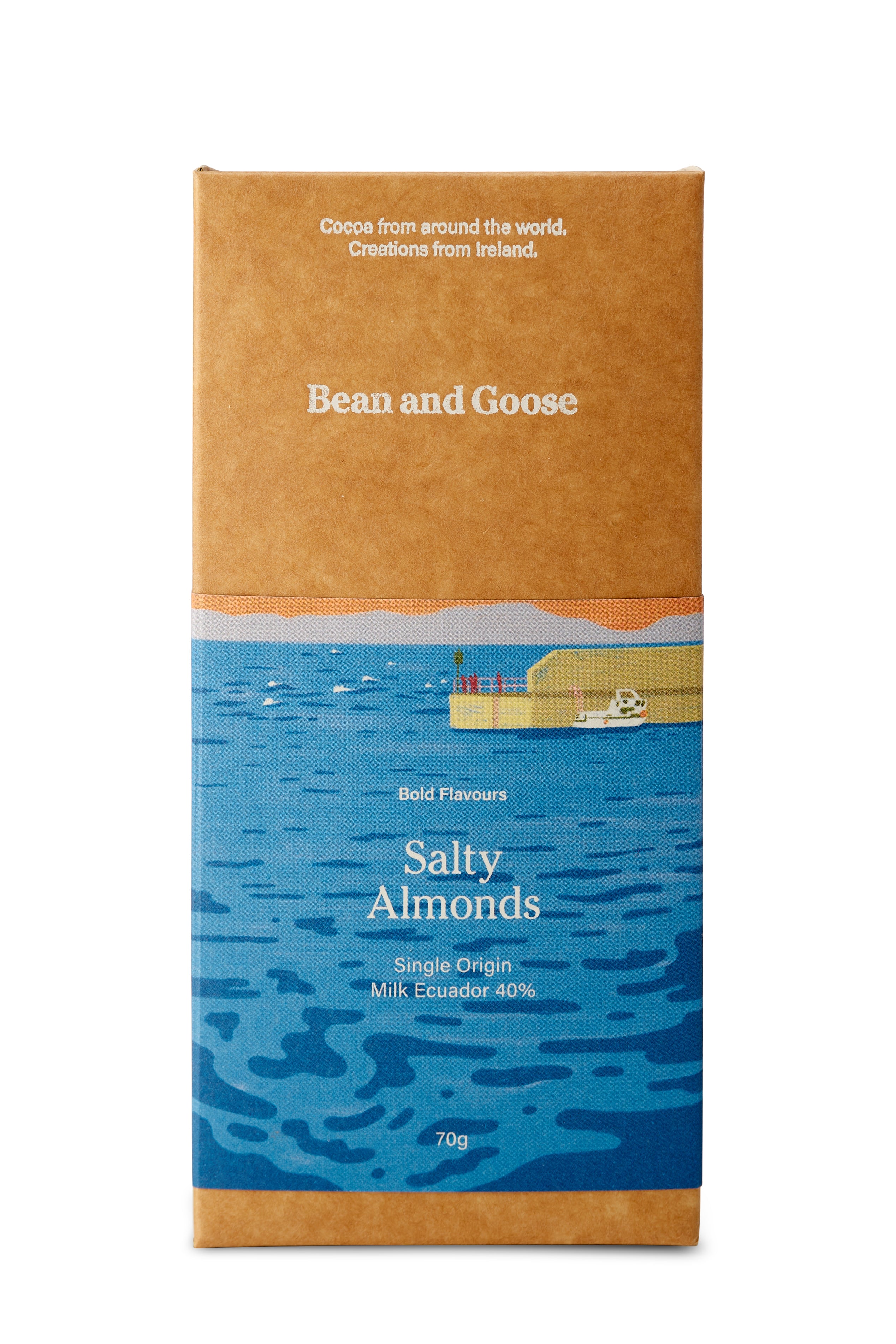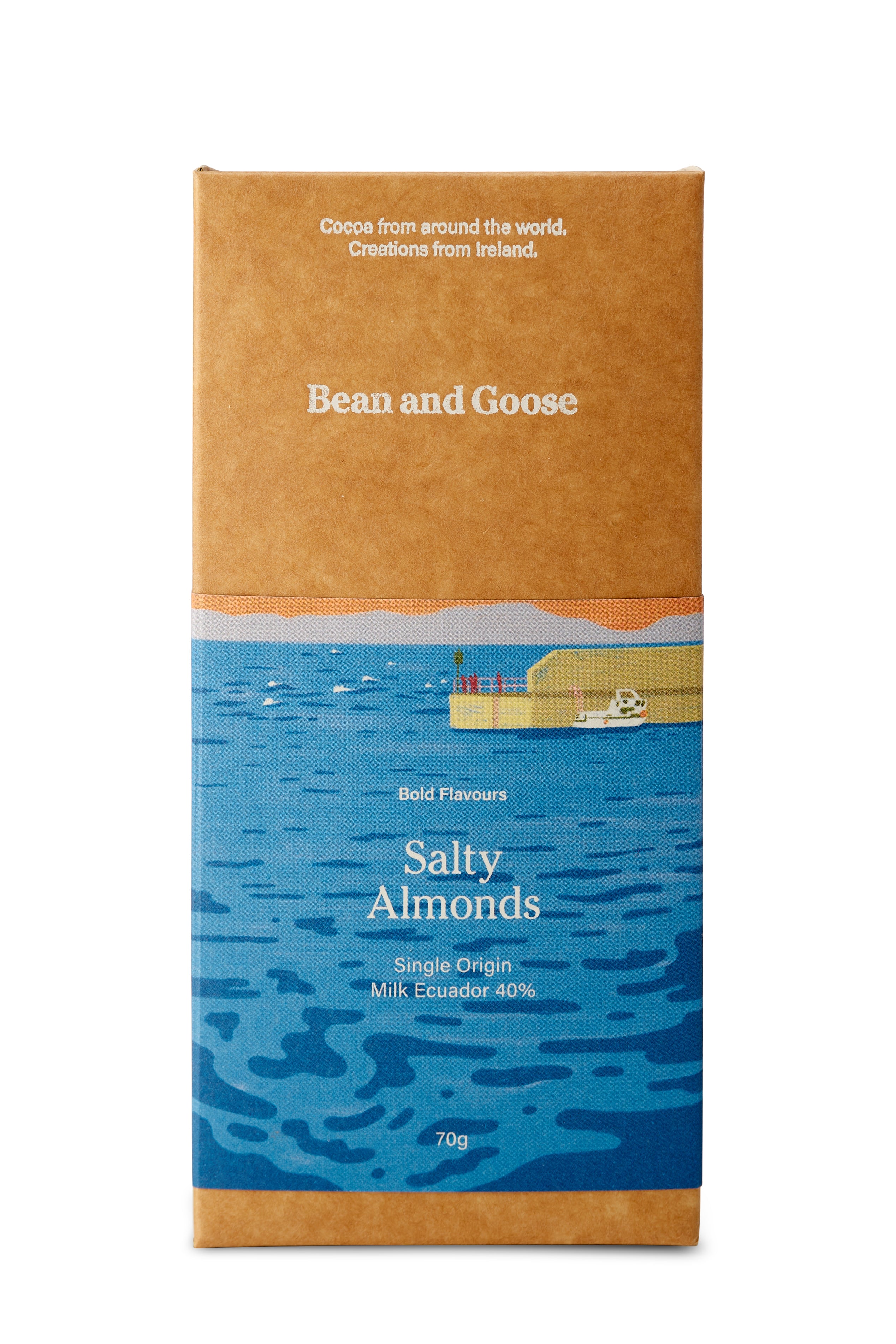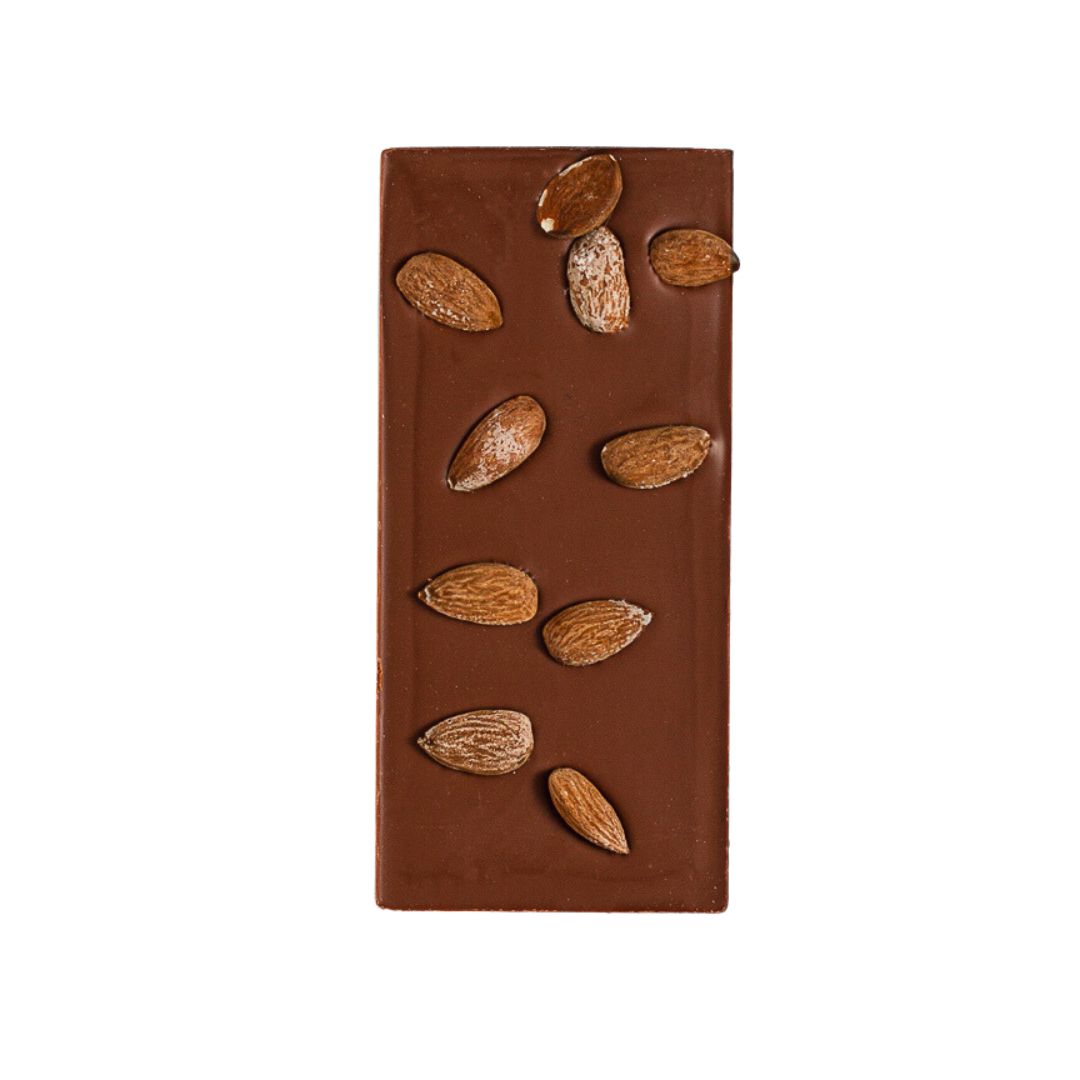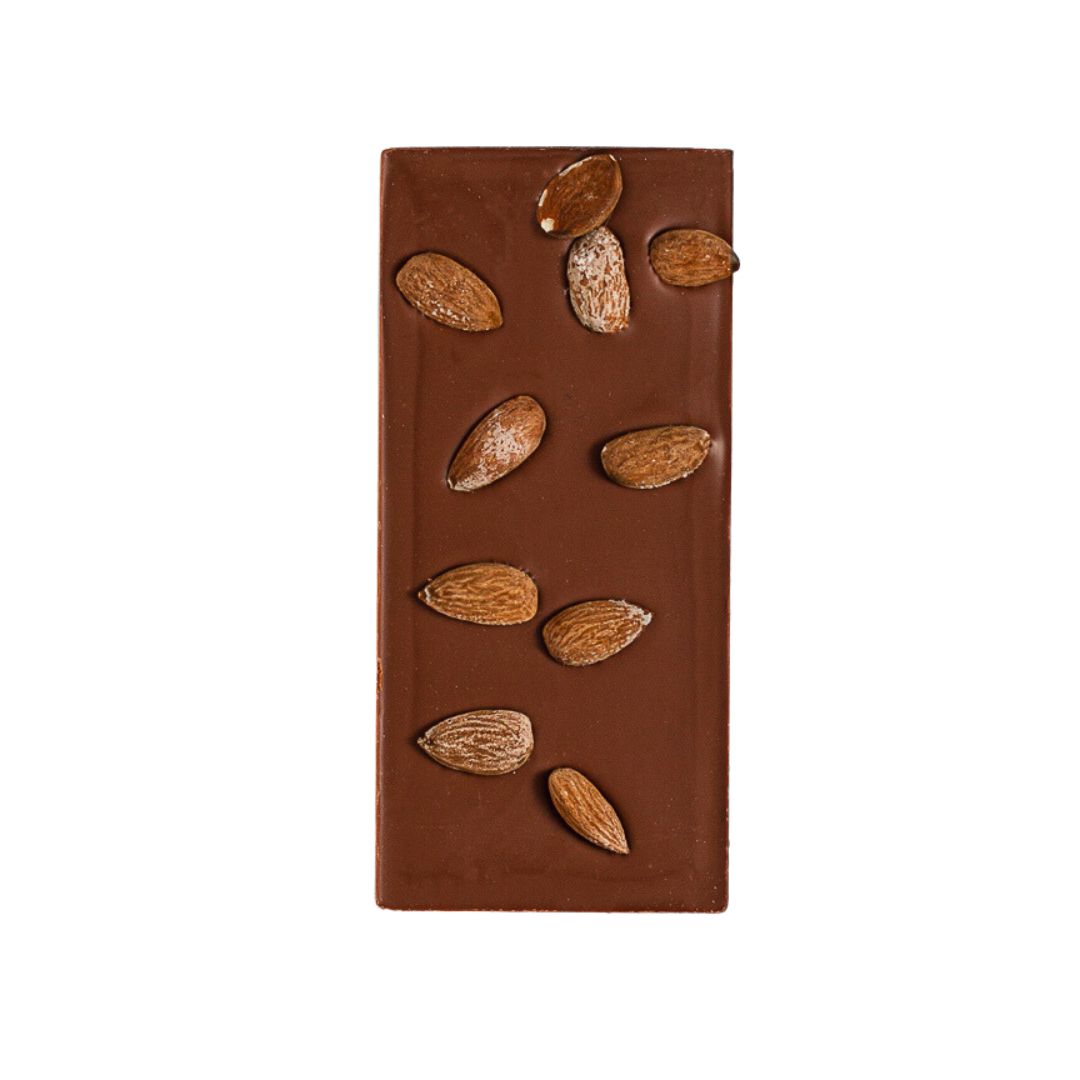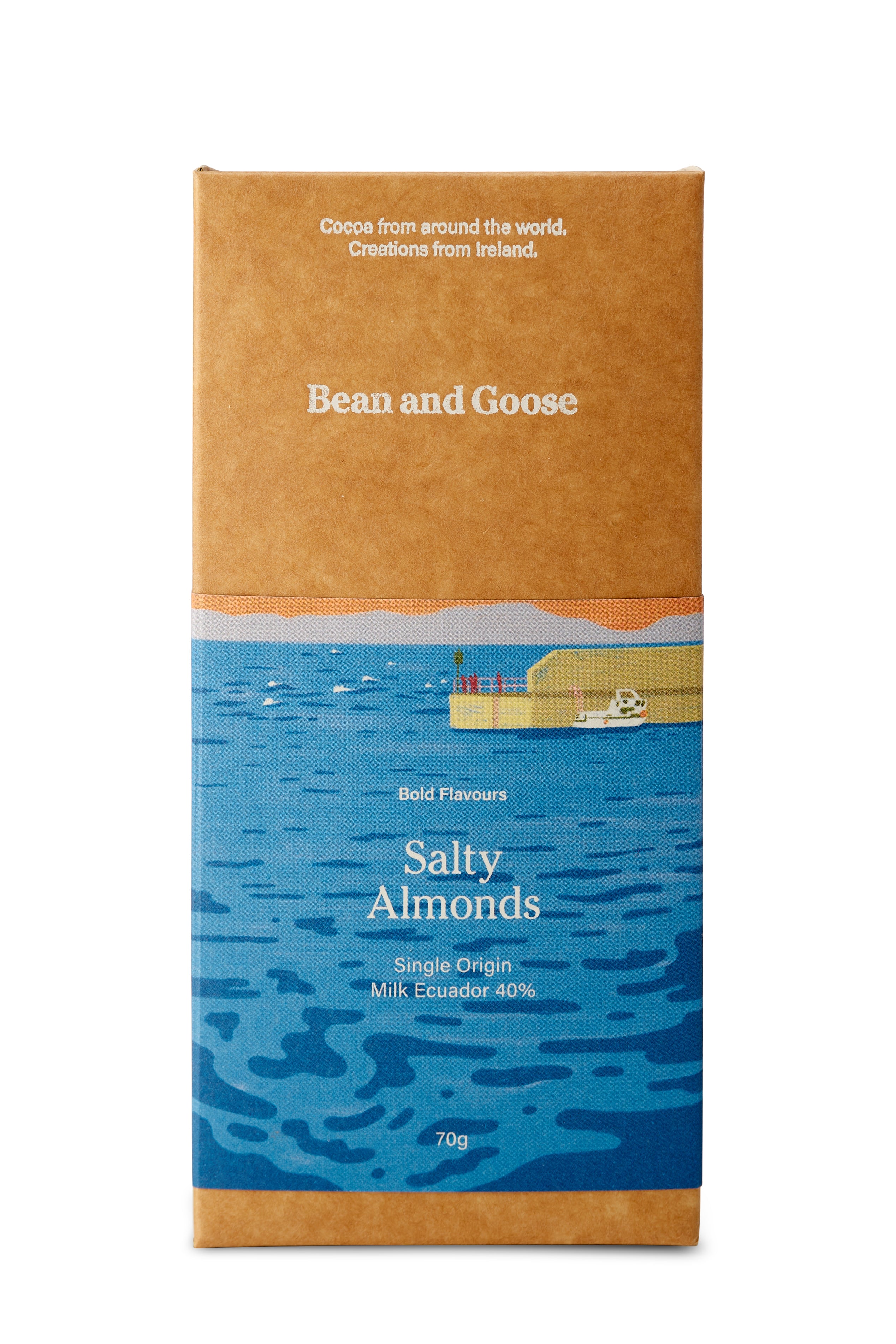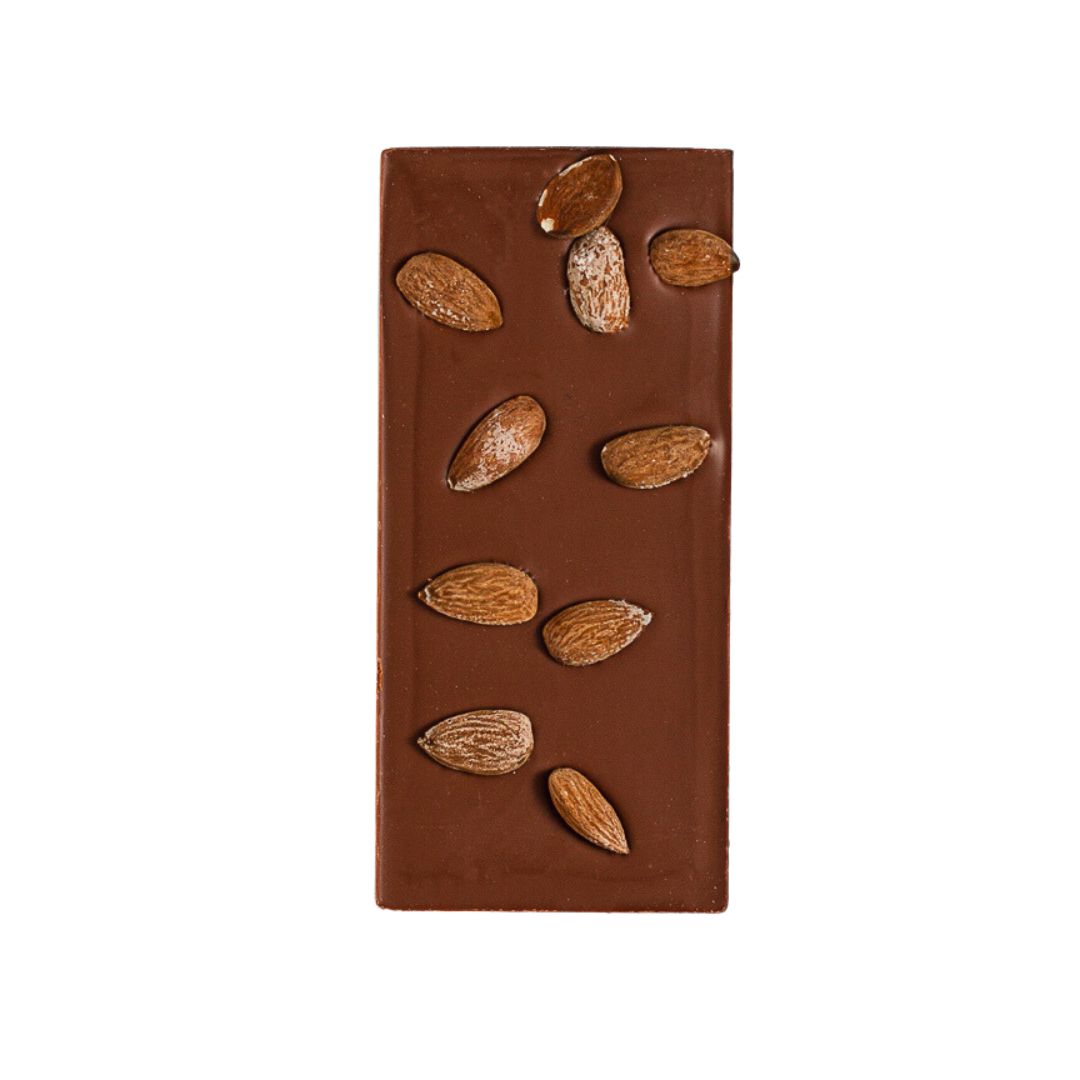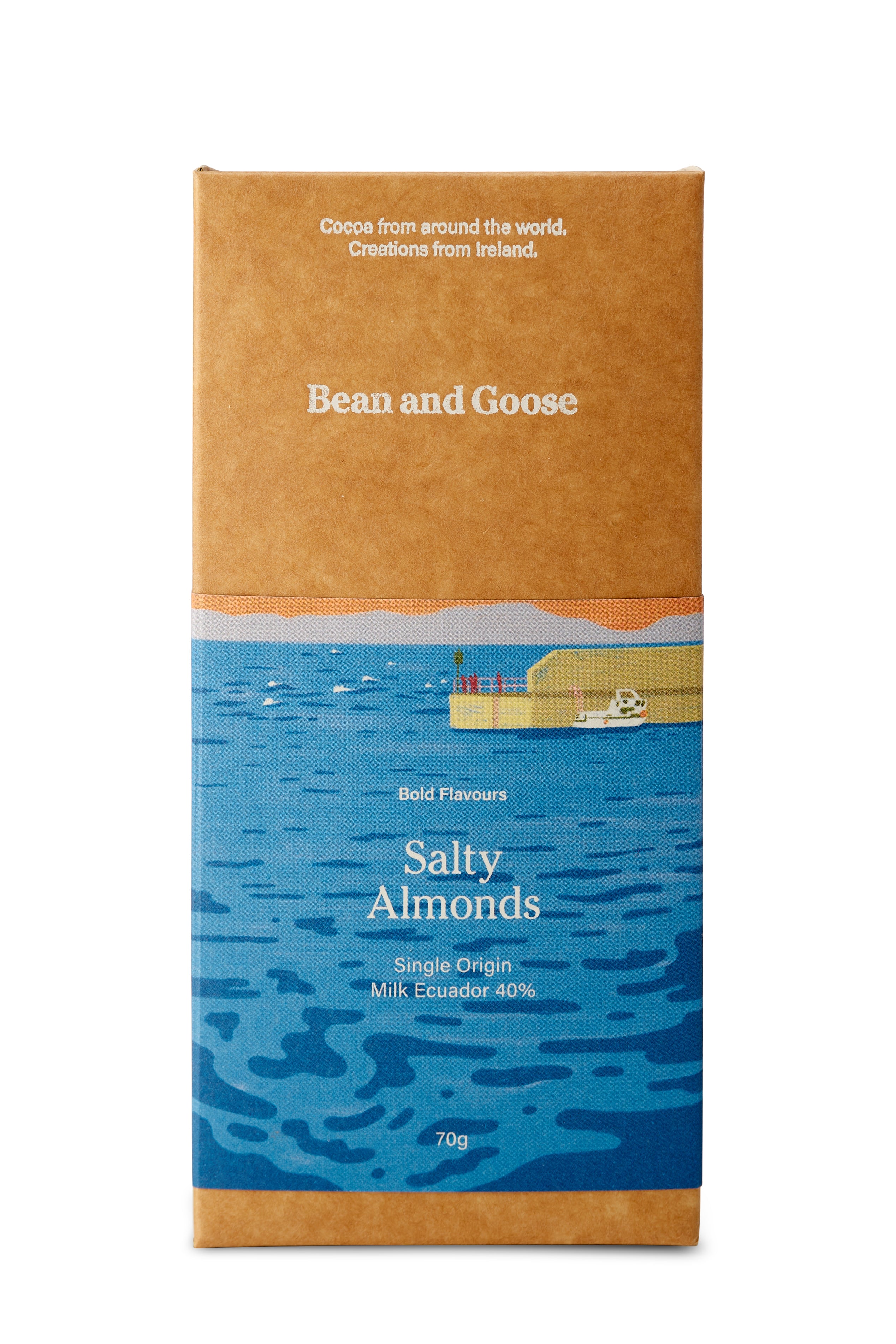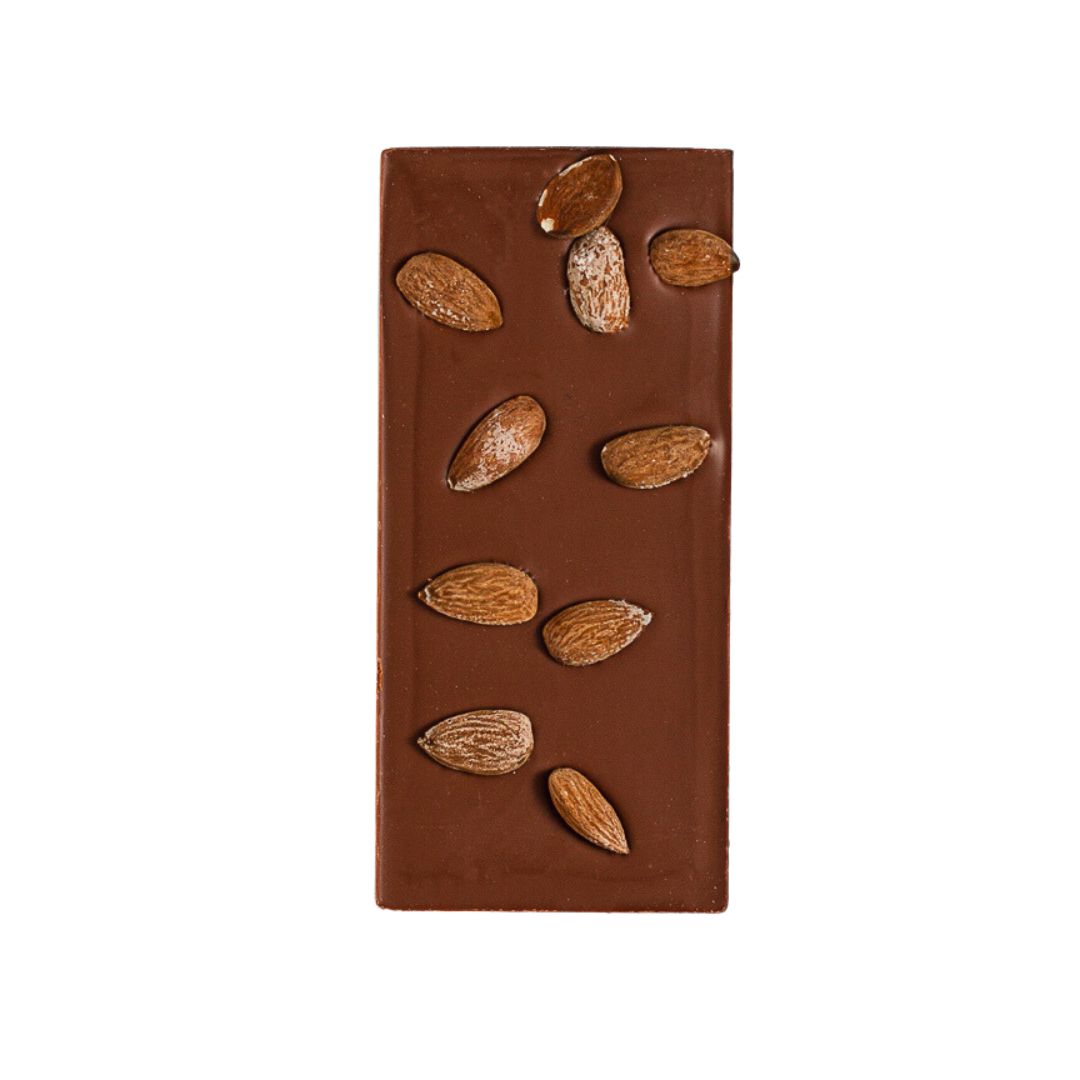 Salty Almonds Milk Chocolate Bar
Salty Almonds Milk Chocolate Bar from our friends Bean & Goose in Wexford. 
Bean & Goose create a saline solution with Oriel Sea Salt and soak almonds in it. Soaking the nuts not only helps with digestion but it enhances the flavor tremendously. Oriel sea salt is the only nonoxidised mineral sea salt on the planet. A powerful tasting sea salt that has a uniquely smooth taste profile. Oriel sea salt is located at Port Oriel beside the seashore in the fishing village of Clogherhead in County Louth.
When they have soaked the nuts, they then gently roast them in a low oven with a light sprinkle of Irish Atlantic Sea Salt. This makes them slightly crispy, have a nice texture, and taste amazing.
70g bar.
Milk Chocolate (sugar, cacao butter, whole milkpowder, cacao kernel from cacao beans (origin: Ecuador, organic) skimmed milk powder, cocoa solids 40.5% min, milk solids 20.8% min.), almonds(11%), salt
We?re doing our bit to conserve Irish land and habitats under threat, by supporting Ulster Wildlife.