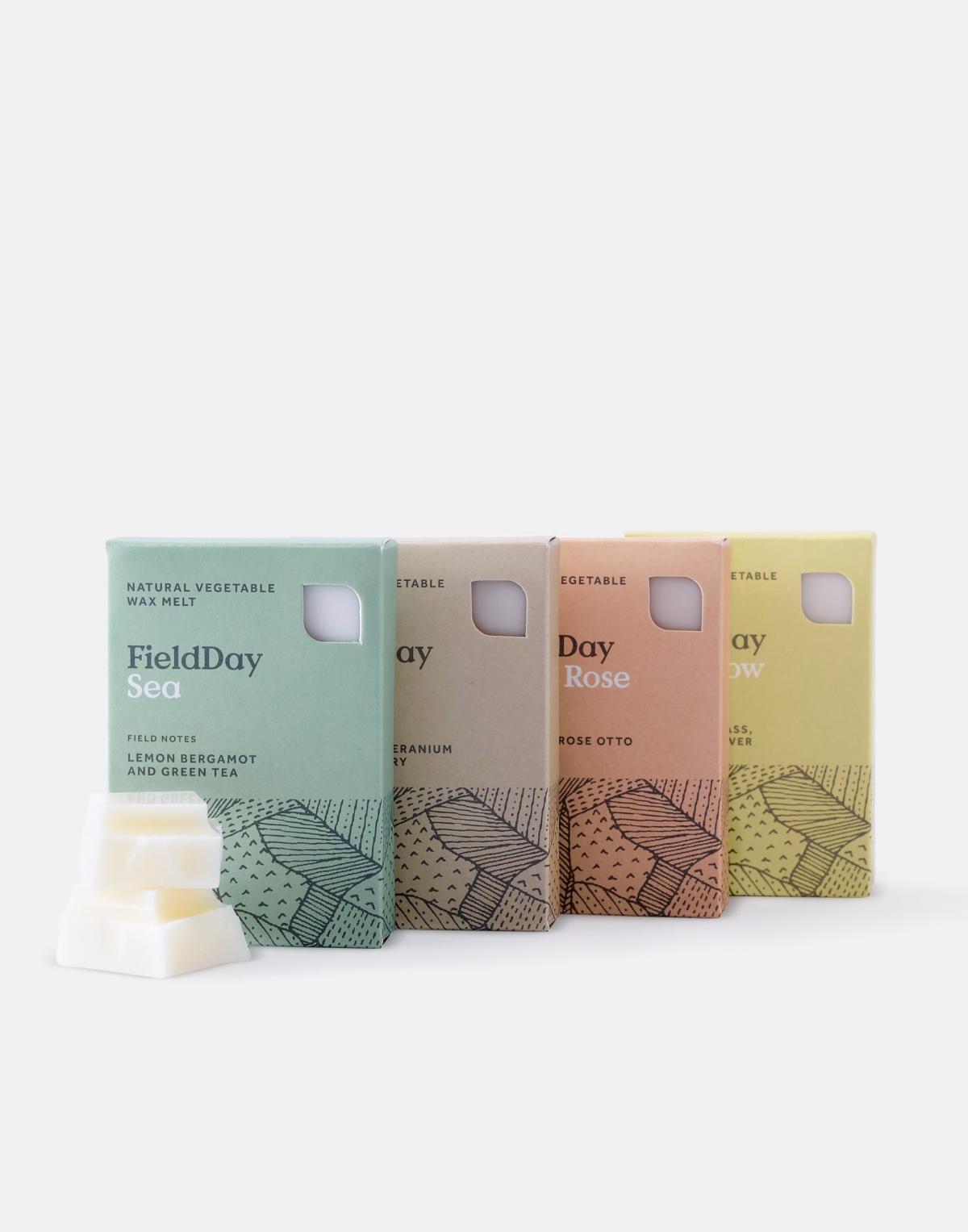 You asked, we listened! Over the last months loads of you asked for FieldDay wax melts. We're very excited to say that they are here! 
We've made them in everyone's favourite scents; The Classic Collection: Linen, Sea, Wild Rose and Meadow.
Wax melts have recently become a super popular way to fragrance your home. They're small scented pieces of wax; like candles but without the wick! You can melt them in a traditional wax burner or an electric wax burner. 
They come in a block of 6 squares; just break off in chunks as needed. We recommend using 1-2 chunks at a time.