Even more NEW at FieldDay!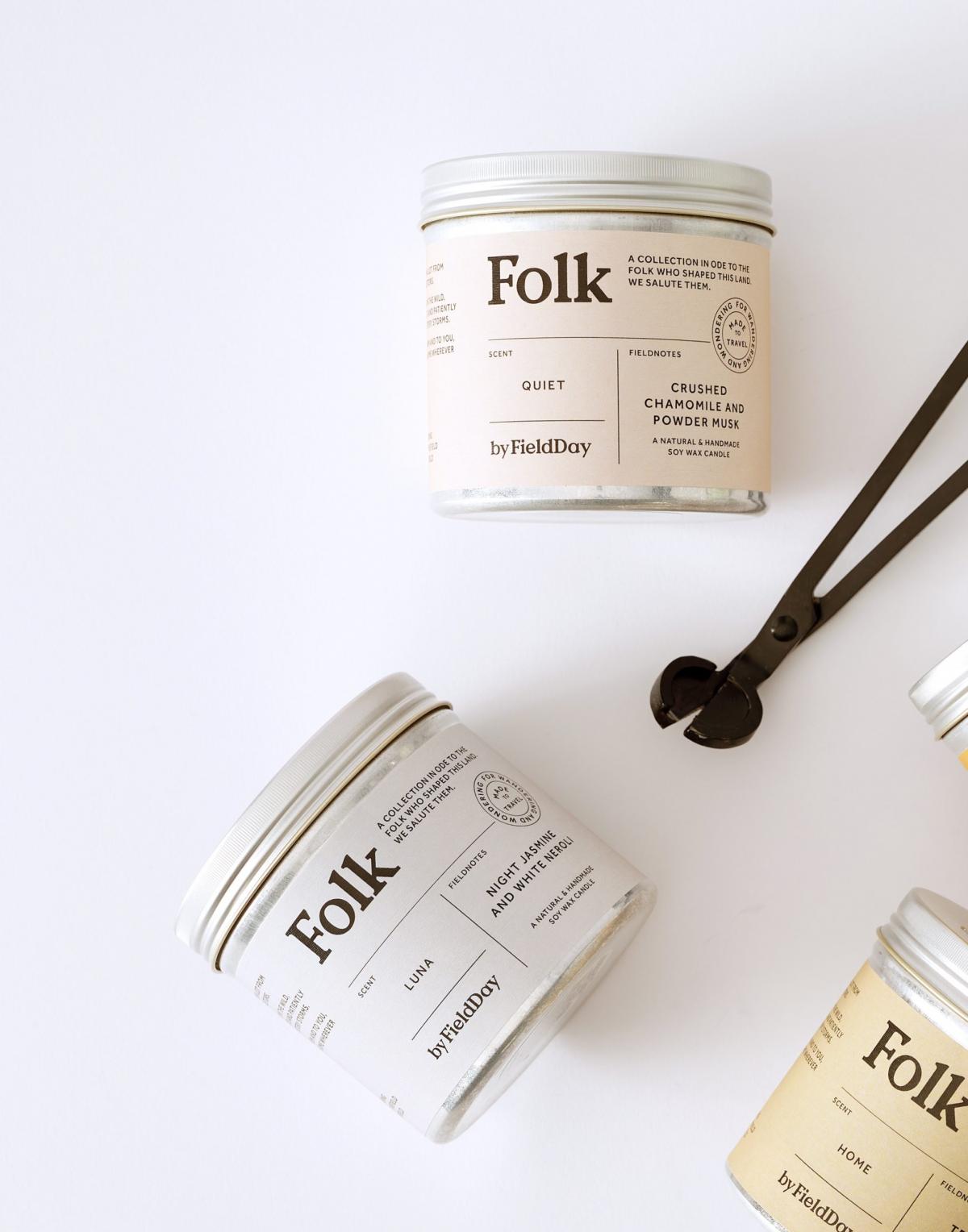 We've been busy busy developing two NEW scents for our much loved Folk Candle Collection.  Creating new scents is very much a team-effort at Fieldday HQ and these two beauties have already become favourites with the team!
Early FieldDay fans will be pleased to hear that Quiet is a reworking of an old customer favourite, Baby Grace (named after Alix's first born!) We took what we had, reworked it, added more Chamomile and adjusted it to be an even better version of the candle it was before. Our goal was to capture the minute of quiet and calm you experience when first lighting your candle. 💕
Luna has fragrant field notes of Night Jasmine and White Neroli. It's an ode to our ancestors who so strongly depended on the moon. Our aim was to create a scent with a bright and luminous quality, capturing the mystery of the sun and the moon. It's a bright scent that is both cheerful and relaxing. 💙
All our candles come with a seed lid to grow, and when your candle has finished you also have a tin for a bunch of pretty wildflowers.
Crossing our fingers for some sunshine this weekend. But hey, candlelight is pretty good too!

Love Team FD
x