FieldDay x Emily Dillon Ceramics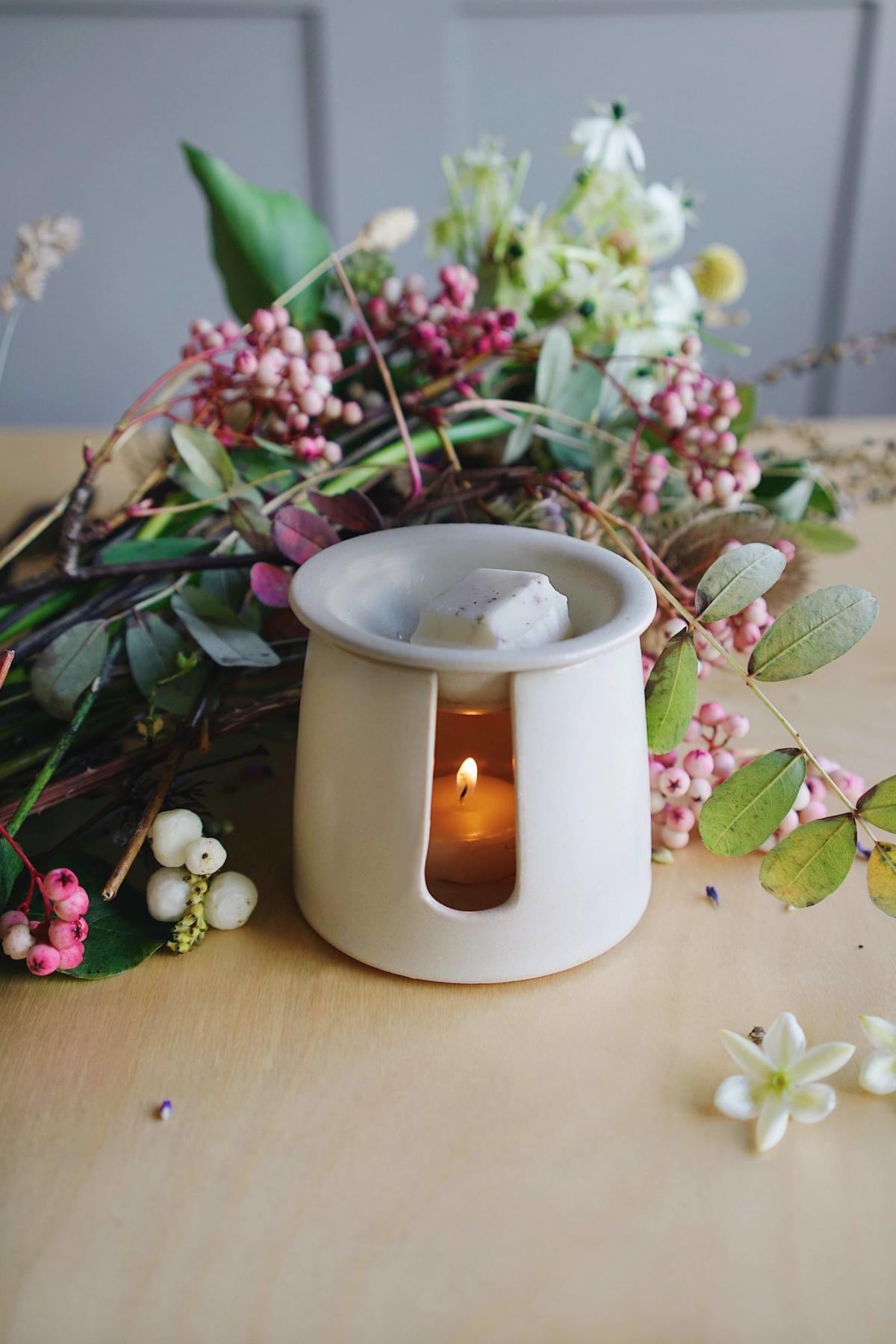 We're thrilled to have released our collaboration with Galway based ceramicist, Emily Dillon. She's created beautiful wax burners especially for FieldDay! They are hand thrown with stoneware clay and glazed in a beautiful cream glaze. We have a limited number, so order yours today, before they're gone!
We love that Emily is based in an old farm building on her family farm in the West of Ireland - sounds just like us at FieldDay, nestled up in the middle of the Irish countryside! She's inspired by the land of Ireland, just like us...
Tell us a bit of your story...
I graduated from Limerick School of Art & Design in 2016 with a BA (Honours) Degree in Design (Ceramics). Since then I had been working in retail. Then Covid hit and it gave me the time to jump back in to my ceramic work. I had saved up to purchase all of my equipment but just lacked the time to dedicate to pottery. So I took the leap to leave my full time job and follow my dream of having my own ceramics brand!
What inspires you?
My work is quite minimal in style, working with earthy colours in beige, blue, green and black tones. I am inspired by the rural landscape of the West of Ireland where my workshop is based. I mix up all of my own glazes; the subtle variations in each are what interest me the most. The beauty is in the simplicity of each piece.
I love seeing my products in peoples homes. Thinking of all of the lovely customers getting enjoyment out of using one of my cups for their morning coffee or lighting an oil burner to relax after a day's work is so rewarding.
Tell us a little about your creative process...
When I have a idea for a new product or design, I will usually do a quick sketch to get a rough idea of what I want the piece to look like. I would then make a 3D sample to work out scale and further details. I work on the potters wheel and often get comments about how relaxing the process looks - it is when everything is going to plan!
t's a treat and a privilege to collaborate with other artists and businesses- especially on this Island! We love how these burners have turned out- and we're sure you will too! Order yours here before they're gone. We've also just added a couple of bundles to our site with wax melts included. Perfect Christmas presents!
Love,
Team FD xx