Stop and smell the roses with us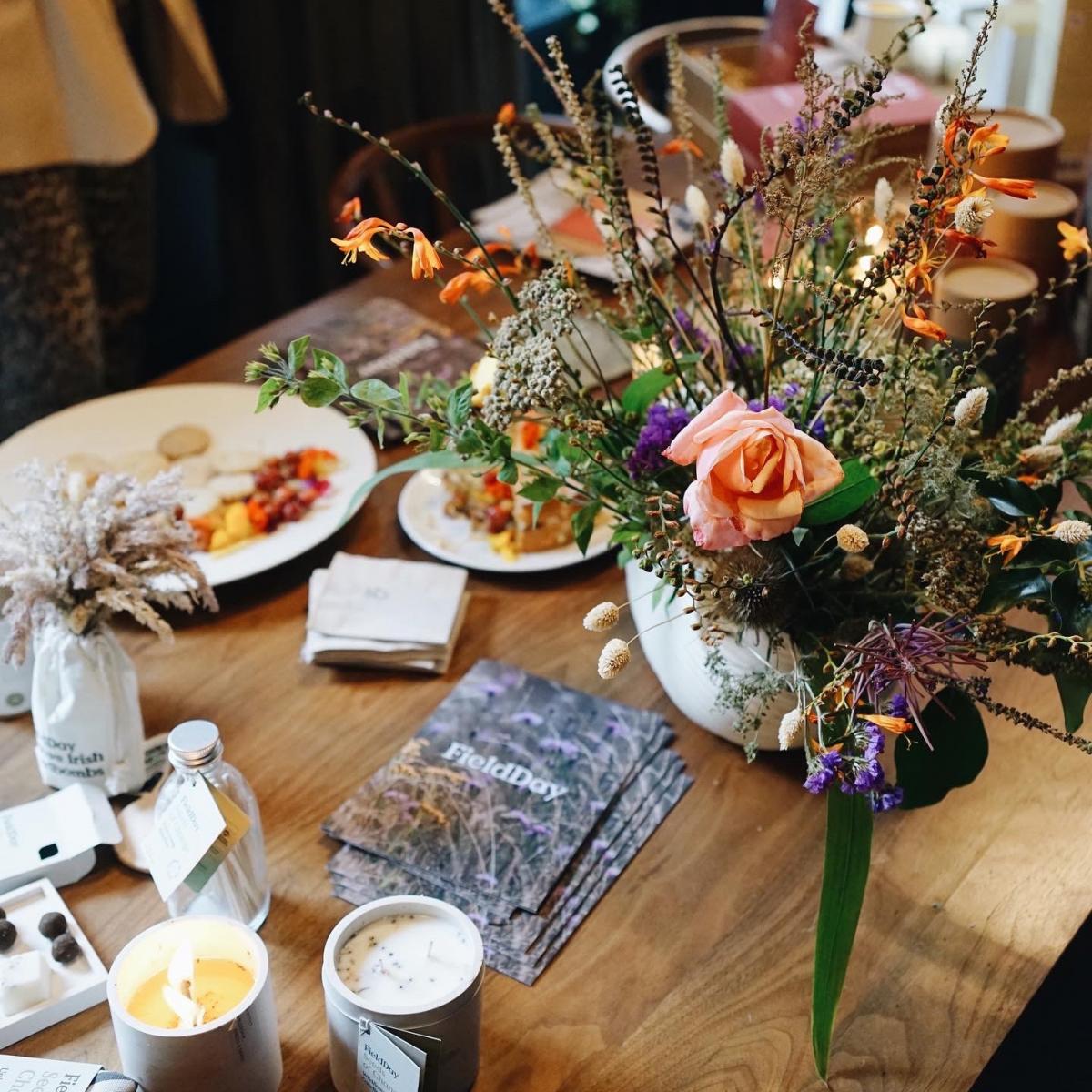 We've had a very busy week celebrating 20 years of FieldDay!
First with a party at FD HQ last week, with our stockists and suppliers from the North of Ireland. Then another party this week in Dublin with press and stockists from the South. We had foraged nibbles, jam jar cocktails, goodie bags and more! We wouldn't be where we are today without every single one of our stockists- flying the FieldDay flag ALL over the world. AND our suppliers who print our packaging, design our labels, supply our wicks and all the many many more things that go into making FieldDay happen. We're immensely thankful.

And to every single one of us customers- from day 1 until now! FieldDay would be nothing without you. We're genuinely so grateful for every single order that comes through. So THANK YOU.
For our Dublin party Alix baked some Rose Petal Shortbread... We made a little reel taking you through the process!
Wild Rose has always been a FD favourite fragrance. Our Wild Rose Large Candle has been a bestseller for nearly 20 years! And even better, we now we have Wax Melts to match...
So while there's lots going on in the world at the minute... it's never been more important to stop, and smell the roses. We hope you join us!

Love,
Team FD
x
P.S. Something exciting is coming next week... can you guess what it might be!? Stay tuned...