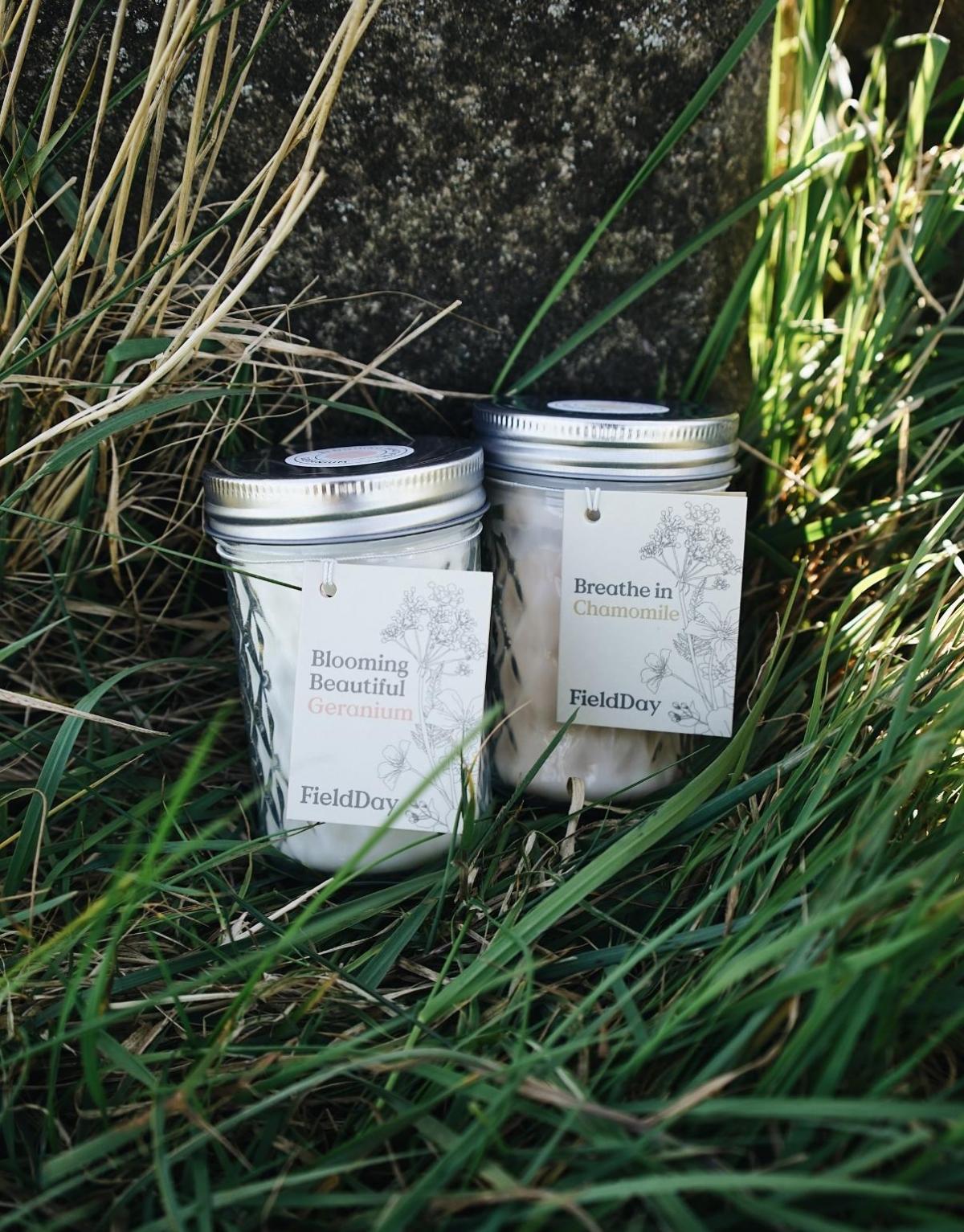 We've been working away on new fragrances recently, and we're super excited to introduce TWO new Jam Jar scents to the FieldDay family! 
Geranium  We love geraniums and how they bloom so beautifully bright all summer. Our Geranium Candle is a lush green tea rose fragrance with Geranium, green stems and Iris. 
Chamomile We adore the cheerful yellow chamomile flower. Breathe in with this citrus floral scent of Chamomile, Mandarin, Orange Blossom and Jasmine.
Our ever popular Jam Jar Collection was inspired by making rose-petal perfume in jam-jars as kids. So go on, take a trip down memory lane with some of our favourite wildflowers and plants; captured and poured into quilted glass jars.
All our candles come with a seed lid to grow, and when your candle has finished you also have a jar for a bunch of pretty wildflowers.
There's still a FREE Meadow Sachet with all orders to spread the Spring joy! Happy Easter from us all at Team FieldDay. We hope you have a lovely weekend!

Love Team FD
x