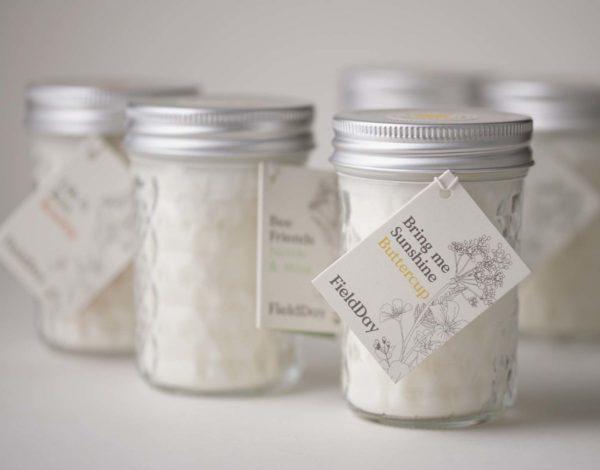 When I was a kid I loved to gather rose petals and crushed leaves  and make perfume in old jam jars. I would leave the jars over night and try on my new 'perfume' the next day, before labelling the jars and making another batch! Not that much has changed since then really. 
It was these memories that inspired this collection. Our favourite wildflowers and plants captured and poured in a quilted glass jar. Best of all when your candle has finished you have a jar for a bunch of pretty wildflowers.
Spring makes scents...
This week I've been burning our 'Buttercup' candle from the Jam Jar Collection. It's such a cheerful fragrance and reminds me of the colour yellow and warm sunshine.  Despite the cold Spring weather, this happy little candle has been bringing the sunshine indoors.
Have a lovely weekend, and I hope you get a bit of sunshine in whatever shape or form!

Love
Alix + Team FieldDay
x