What does Easter smell like?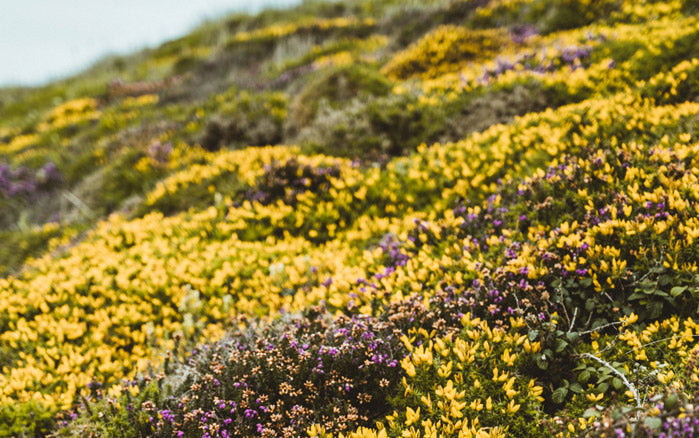 My Easter scents...
Every Easter Monday, rain hail or shine, we head to the fields at the cottage. We collect  wood, build a bonfire and cook sausages on the fire. It's been a family tradition since we were kids, when Aunts, Uncles, Grannies and cousins gathered to celebrate Easter.  Decorating and rolling eggs in the field; the scent of warm smoke and yellow coconut gorse lingering on coats and skin.
The scent of gorse never fails to put a smile on my face.  Happy memories of Easter holidays, smoky bonfires and Cadbury's chocolate eggs.
Our Folk Collection Belong Candle celebrates this scruffy, prickly wild bush; it's soft yellow flowers, sweet with the scent of coconut and vanilla. Our Gather Candle with notes of smoky fireside and leather, is an ode to time spent fire-gazing. 
Have a lovely Easter weekend. Here's hoping the weather is kinder than the weather reports are suggesting...eek!
Team FieldDay
x