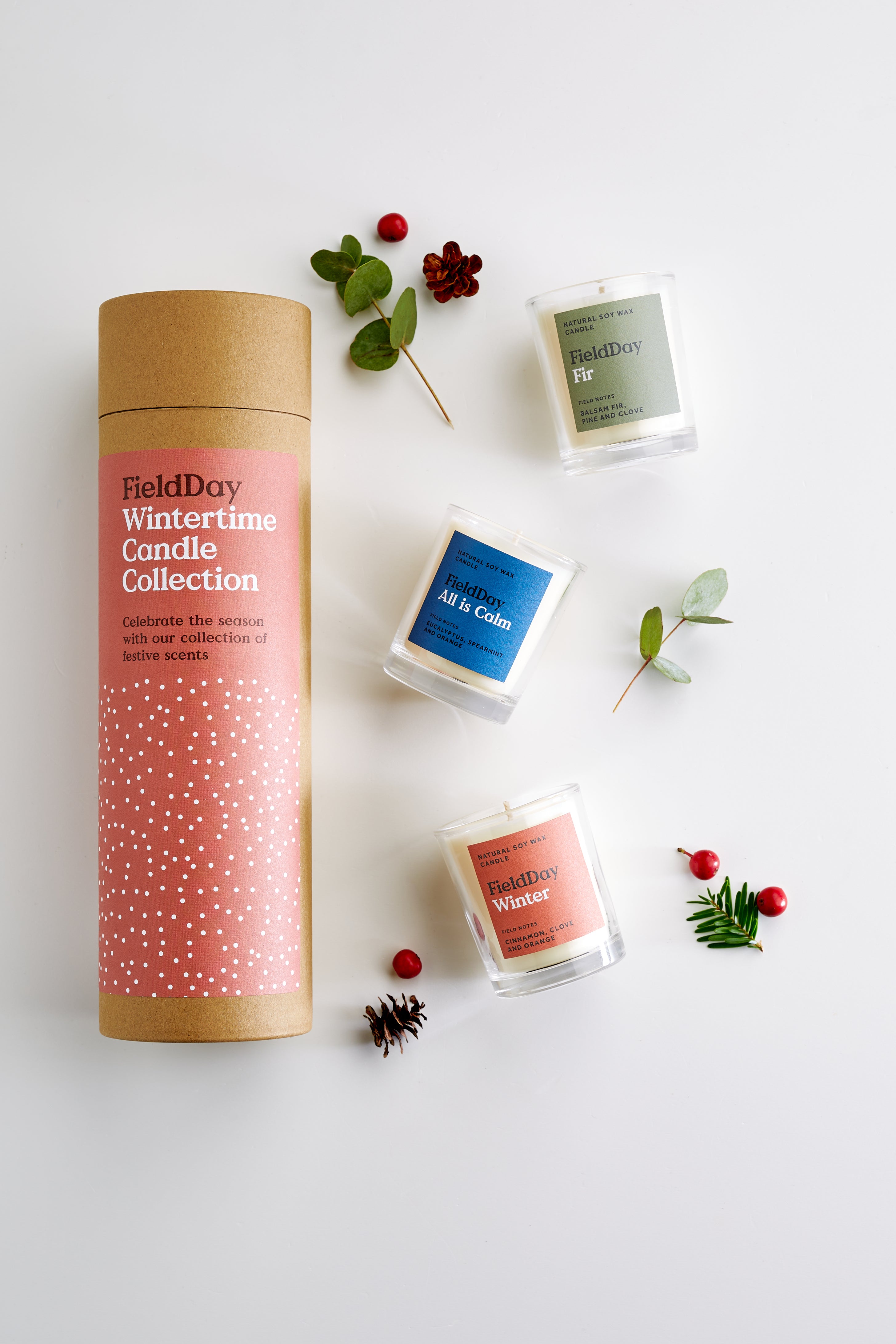 This week we're talking all about our new festive fragrance: All is Calm. 
Think crisp winter evening walks with soft snow underfoot and bright starry skies above... 🌟 
The brightness of the stars overcome the quiet darkness with cool Eucalyptus, Spearmint and Orange and for now... all is calm. 
We knew we wanted to add a third fragrance alongside Winter and Fir.. Our founder, Alix, came up with the concept: a lovely blue colour and a snowy, fresh scent. The fragrance creation wasn't simple, there were lots of differing opinions! Narrowing it down was no easy task but we got there eventually... and now we all LOVE it.
💙


But let's not forget our tried, tested and well loved world-wide: Winter and Fir.
We love Winter for the lead up to Christmas, getting in the Christmas spirit and preparing for the festivities. We love Fir for Christmas week when the tree is decorated and lit and food and drink a plenty. And we'll be burning All is Calm is for those days of still between Christmas and New Year when all the world stops, and all is calm. 💕
Try one, or try them all...


Love,
Team FD x