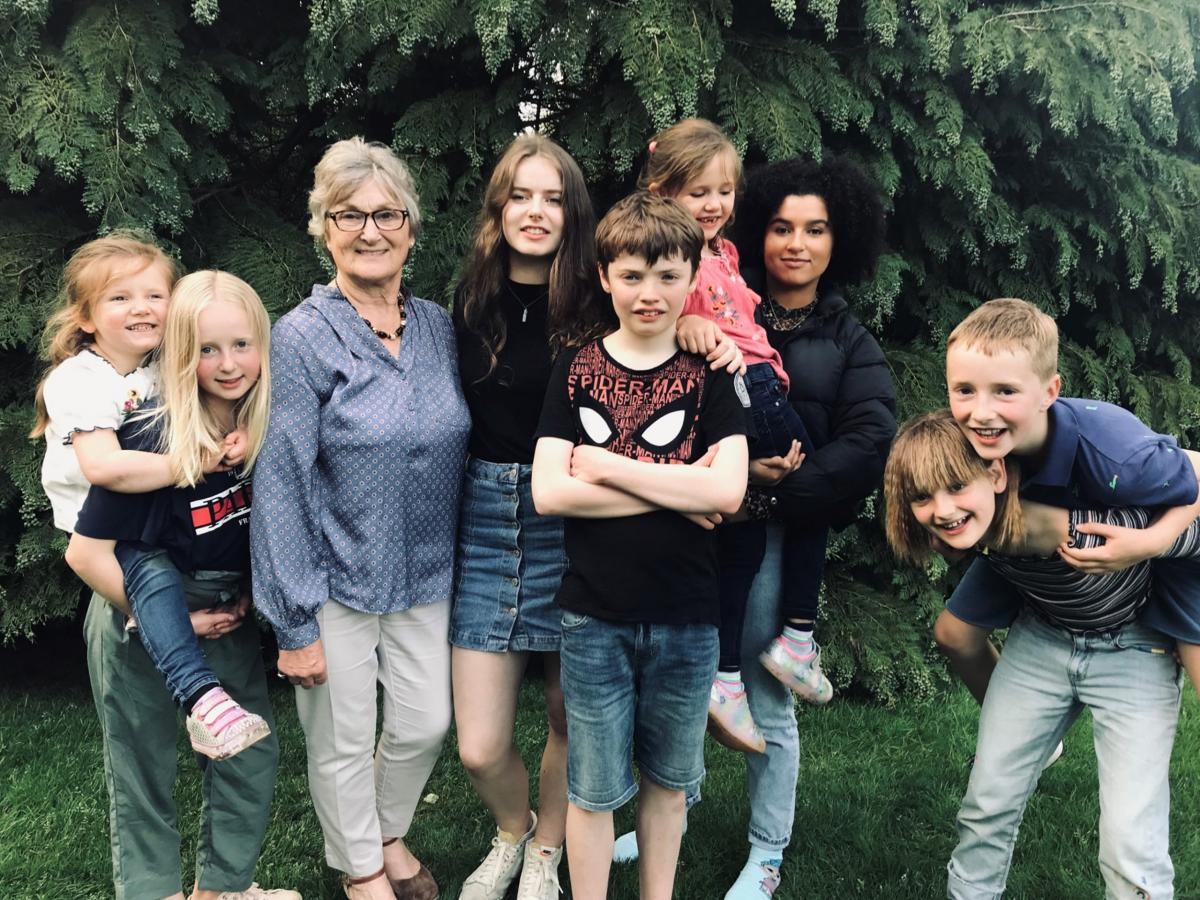 Earlier this year on a snowy evening in January, I got a phone call from my Mum. I knew immediately something was wrong. Her lovely voice sounded strange and slurred. She was having a stroke. And a pretty bad one too, as it turned out. 

Mum was taken to the Stroke Unit in the Royal Victoria Hospital in Belfast. Covid restrictions meant we couldn't visit, so those early weeks were tough. We hung around outside, bringing cards and bunches of snowdrops from her garden, hoping to catch a  brief update from the consultants and nursing staff.

She eventually got out of hospital in June, after six very long months in hospital. It felt so good to get her home and hug her properly again! There was snow on the ground when she went into hospital, and returning home in high Summer, her amazing rose-beds and rhododendrons were waiting for her, in full bloom.
Sadly, the stroke has left our lovely Mum with left side paralysis. Her life is very different now. Ours too, as we all adjust to a new way of living. A world of carers, physiotherapists, occupational therapists, social workers, nurses, rotas, mobility aids, wheelchairs, ramps.
But also a world full of of amazing people, family and friends all dedicated to helping Mum on her recovery journey; where she's shown herself to be more gutsy, stoic and inspiring than ever!
Sadly, chest, heart and stroke conditions still shatter the lives of thousands of people in Northern Ireland every year – killing 16 people every day. 
This Black Friday we'll donate 20% from all sales to Northern Ireland Chest, Heart and Stroke who fund research and provide support for those living with stroke or heart illnesses.
Black Friday can so often seem like one big push for over-consumption, which isn't really our thing. But we love the idea of using Black Friday as a force for good. 

So this isn't just for Mum, but for all the people and families out there living with the effects of a stroke or heart condition.

Not our normal type of post, but as you know there's more to us than just candles and soaps!

Thank you for your help to support this worthy cause.

Love Alix
x

*20% from all sales will be donated from 12.01am to 11.59pm on 26/11/2021