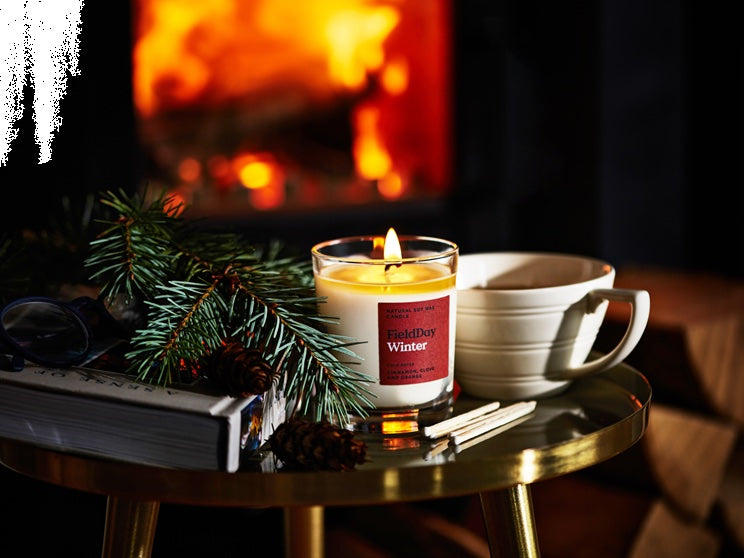 All year round, I keep a stash of Winter Candles in a cupboard in the living room at home. During the Summer, my kids love to stick their faces in the cupboard to 'smell Christmas' and get a fix of  Winter fragrance. I have to confess, as a complete Winter Candle addict, they may have learnt this habit from me...🤪
Our Winter Candle really is Christmas in a jar. As one one of the first Irish candle companies to create a Winter scent, we're very proud of our famous blend of cinnamon, clove and fruity orange, and how many fans it has amassed over the years.
We've never tinkered with the fragrance, so for many long-time fans, it is the scent of the festive season. It's a huge compliment for us, when we hear that Christmas just would not be Christmas without some FieldDay Winter!
So, it's time to get your Winter Candle fix. Or Diffuser. Or Sachet! 
No other Winter fragrance compares. The perfect combo of clove, cinnamon and orange. Honestly, it's THE best.

- Maureen, Lisburn
I'm away to light mine this weekend, can't wait!
Love
Team FieldDay
x