Buttercup Candle. A contender for our most popular scent!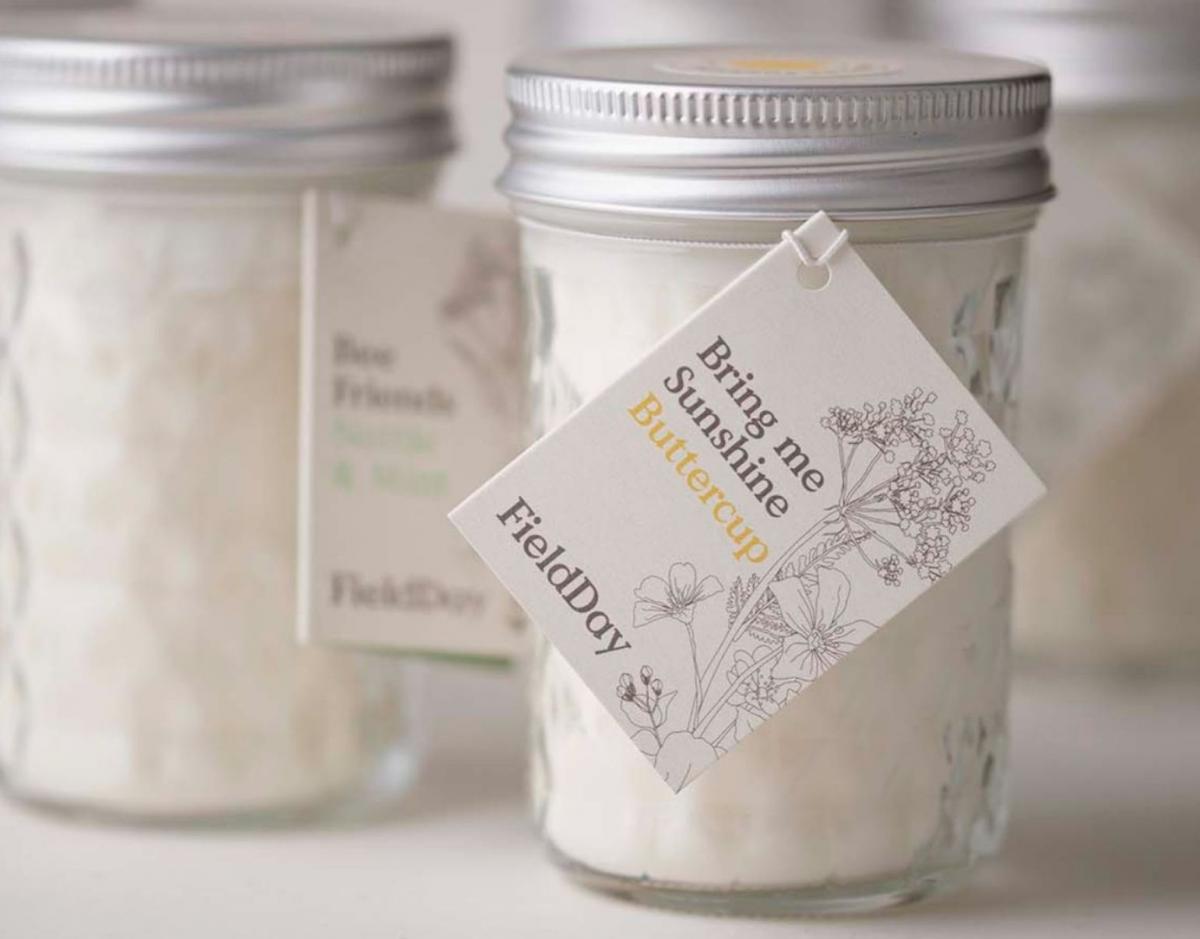 The Story Behind the Scent. If we had a contest for most popular FieldDay fragrance, then our Buttercup Jam Jar Candle would be a serious contender. And here's why.
It's fresh floral happiness in a jar. A super sunshiny, dreamy yellow scent. Big blooming notes of buttercup, mimosa and jasmine! It's no wonder you lot love this cheery candle, and no wonder the Buttercup shelf here is regularly empty.
Zara and Christie have been busy making bucket loads of Buttercup all week. The vibes in the warehouse have been, well, happy.  And, like the fields around us, the shelves are full of beautiful Buttercup again...for now...
Our Jam Jar Candle Collection was inspired by making  flower-petal perfume in jam jars as a kid. It's a trip down memory lane, with our favourite wildflowers and plants captured an poured in a quilted glass jar. Best of all when your candle has finished, hey presto, you have a jar for a bunch of pretty wildflowers.
Don't forget there's re-purposed wax treats FREE with every online order.
Happy Bank Holiday Weekend everyone, please bring us sunshine!
Team FieldDay
x