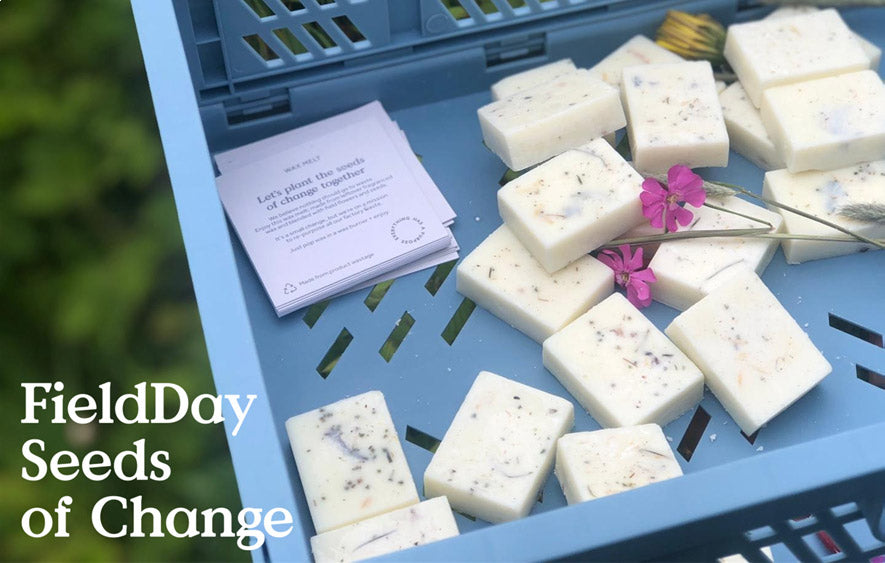 It really makes our heart sing when we get a lovely review, especially in this wild weather... the darling buds of May have been totally battered!
It's great to hear when you've got a soft spot for our scents.
Speaking of soft spots, we've been burning our Moss Jam Jar candle here this week. A soft woody scent with green notes of patchouli and fig; it's perfect for days like these when the sun seems to have forgotten it's May!
On another positive note, thanks for all the good vibes about our re-purposed 'Seeds Of Change' wax melts. We knew you'd love getting them as a treat with your orders - everyone loves a freebie!
Another batch has just been made this morning, so we're ready for your weekend shopping.
Have a great weekend, here's hoping the weather improves!
Team FieldDay
x