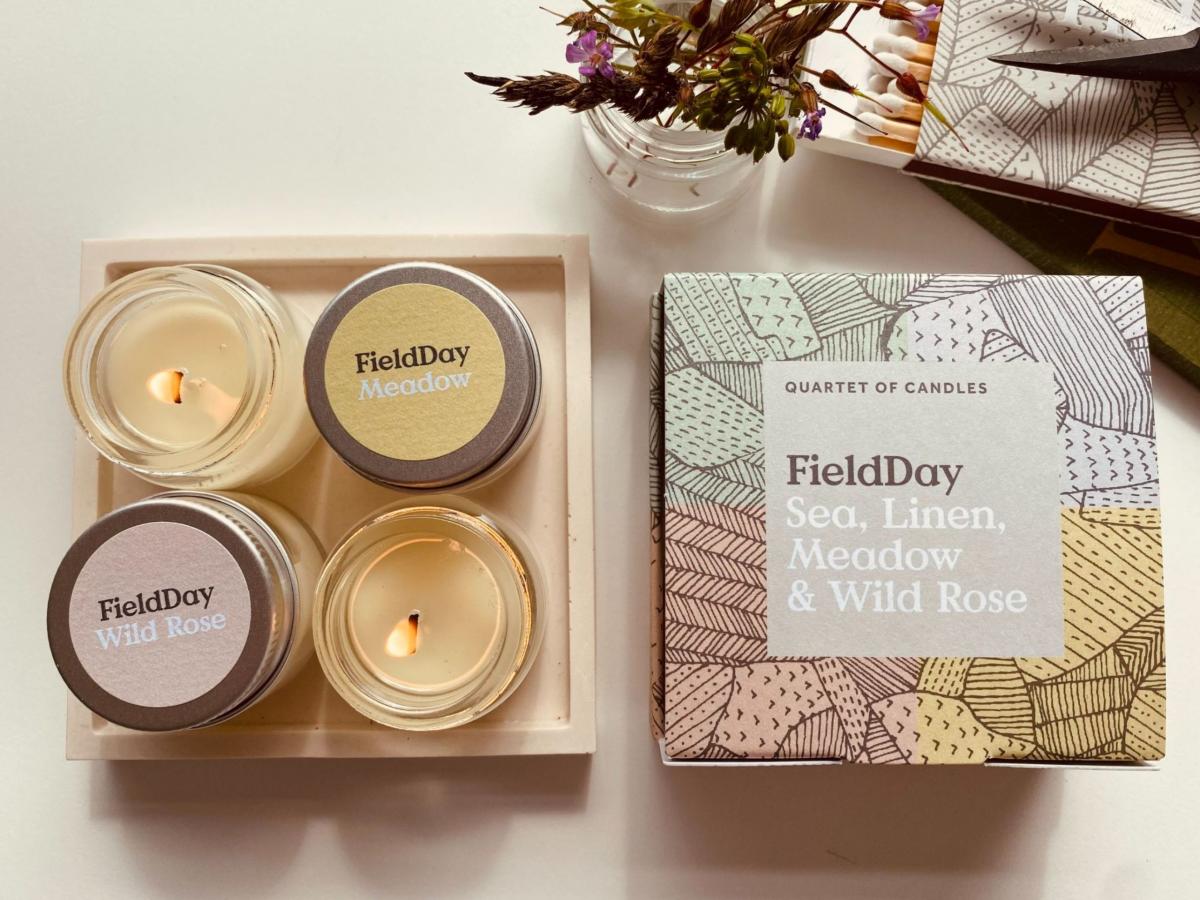 Why does making something smaller make it much cuter? Maybe it's the tiny details, reminders of childhood toys, or our inner nurturer coming out...  But the squeals from the team when we packed up our NEW Candle Quartets  confirmed the FieldDay gang are definitely suckers for a baby version.
To be fair, they are extremely cute. Four mini glass jars of your favourite Classic Scents all in one adorable pack...
Perfect for travelling with. Dot them around the house. The perfect way to sample all the classics - but good luck finding a favourite, we still can't decide! 
There's 6  hours of burn time per jar; that's  24 dreamy hours of our classic Irish fragrances...
Speaking of small and cute, the highlight of our week was a visit from our smallest neighbours, Ella and Holly. They called in with their Grandad to deliver hand-written applications for a job at FieldDay.
They made very worthwhile candidates. Holly said she may be only 7, but would be good for the job and Ella, 9, made the valid point she could sweep the floors easily as she is closer to the ground. 
Cuteness personified!
Have a great weekend,
Love Team FD
x