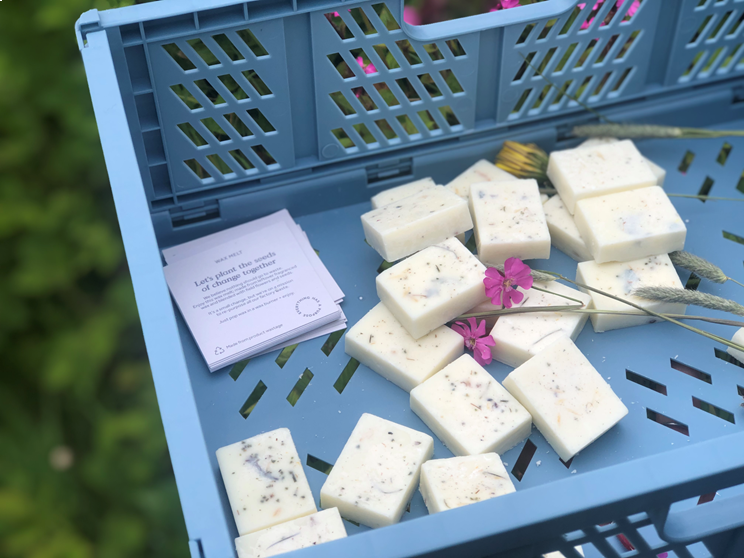 We've had our eco- geek heads on here recently, making more planet friendly improvements! As part of our commitment to be more sustainable and waste free, we're replacing the wooden lids from our Large Candles with an eco-friendly plantable seed lid. 

This week we planned to roll them out and everything was going to hunky dory.  But a delay on them (it's hard to get stuff just now, especially to Northern Ireland!)  left us scratching our heads about what to use instead. 
 
So to make up for the missing Large Candle lids, we'll pop in a wax melt, made using re-purposed fragranced wax, foraged seeds and flowers from the fields here at HQ.
It's so typical of what goes on behind the scenes at a small business. Every week there are moments like this; the reality and joy of owning a small business!
We're really excited about the new seed lids and can't wait to share them with you soon. In the meantime, enjoy the handmade wax melts!
Thank you SO much for all of your recent orders and keeping this small business so busy!
Love Team FieldDay 
x