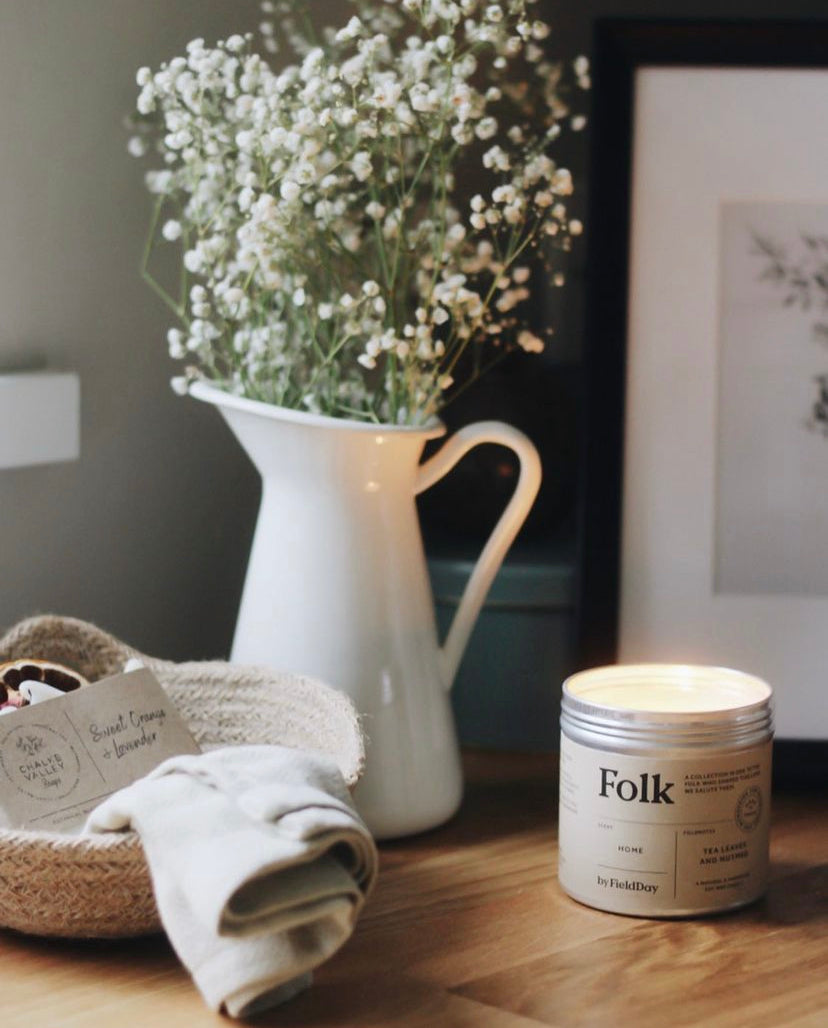 It's January and although it's chilly, the sun is shining here in County Down; it feels like a good time to hit the refresh button. 
The techies in the FieldDay team advise that 'hitting refresh' will solve almost any IT problem! And thinking about it, they're right. Hitting refresh doesn't wipe everything away and start new, it just keeps what's relevant and adds the most fresh info. 
At the start of the year, 'New Year, New Start' is often bandied about, but at FieldDay, we know there's much joy to be found in the familiar, especially as we hunker down at home. Our Home Candle, with fresh notes of Tea Leaves and Nutmeg is part of our Fresh Scent family. And let's face it, who doesn't feel like a new person after a refreshing cup of tea!
Don't forget, we're throwing in a Fir Sachet (another fresh, but woody and aromatic scent) with ALL online orders until the end of January... Now that's refreshing 😉
For those still keen to have the scent of Winter and Fir a bit longer (and who could blame you?!) we still have a few left - but be quick, they're almost all gone!
Love Team FD
x
(Banner Picture by Friend of the Field @becca.mchaffie)