Nettle & Mint = A dreamy Summer combo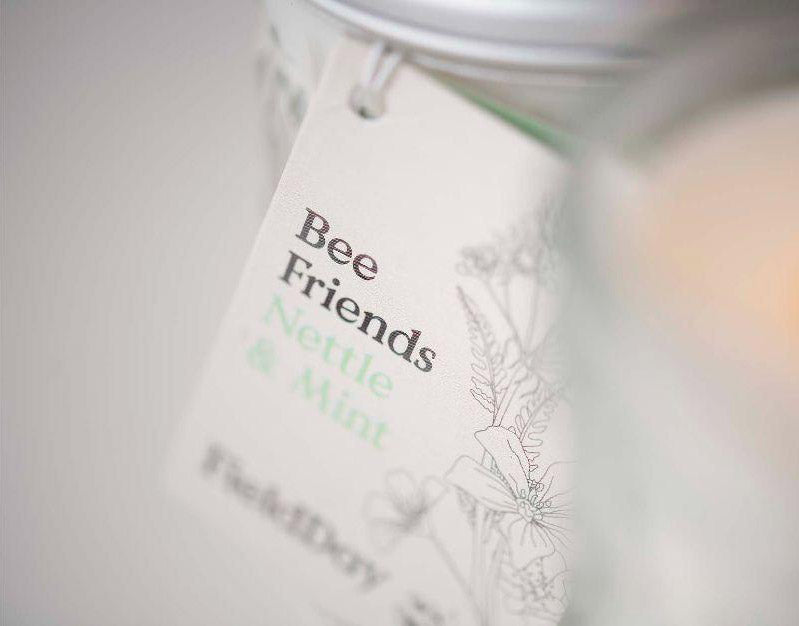 They're everywhere. Probably a patch growing mere metres from you... One of the most avoided and overlooked wild weeds; the enemy of bare legs and ankles everywhere. Yes, we're talking nettles...
And we love them. 
Our Nettle & Mint Jam Jar candle celebrates this most prolific of native weeds. A winning combo of crushed green nettle leaves, a dash of fresh mint to take out the sting and a hint of herbal thyme creates this zingy, gently invigorating scent.
A summer stunner hand-poured in a quilted jar. A super fresh seasonal scent. But hey, don't just take our word for it....
'My Sister -in-law Rita bought me the Nettle and Mint candle. The best I've ever had, it is truly gorgeous!!'

- Angie
Shop Nettle and Mint Candle now
We love connecting with you on social!  Check out stories over the weekend, where Alix will be experimenting with nettles in the kitchen...
Have a lovely weekend,
Team FieldDay
x