No need for rose-tinted specs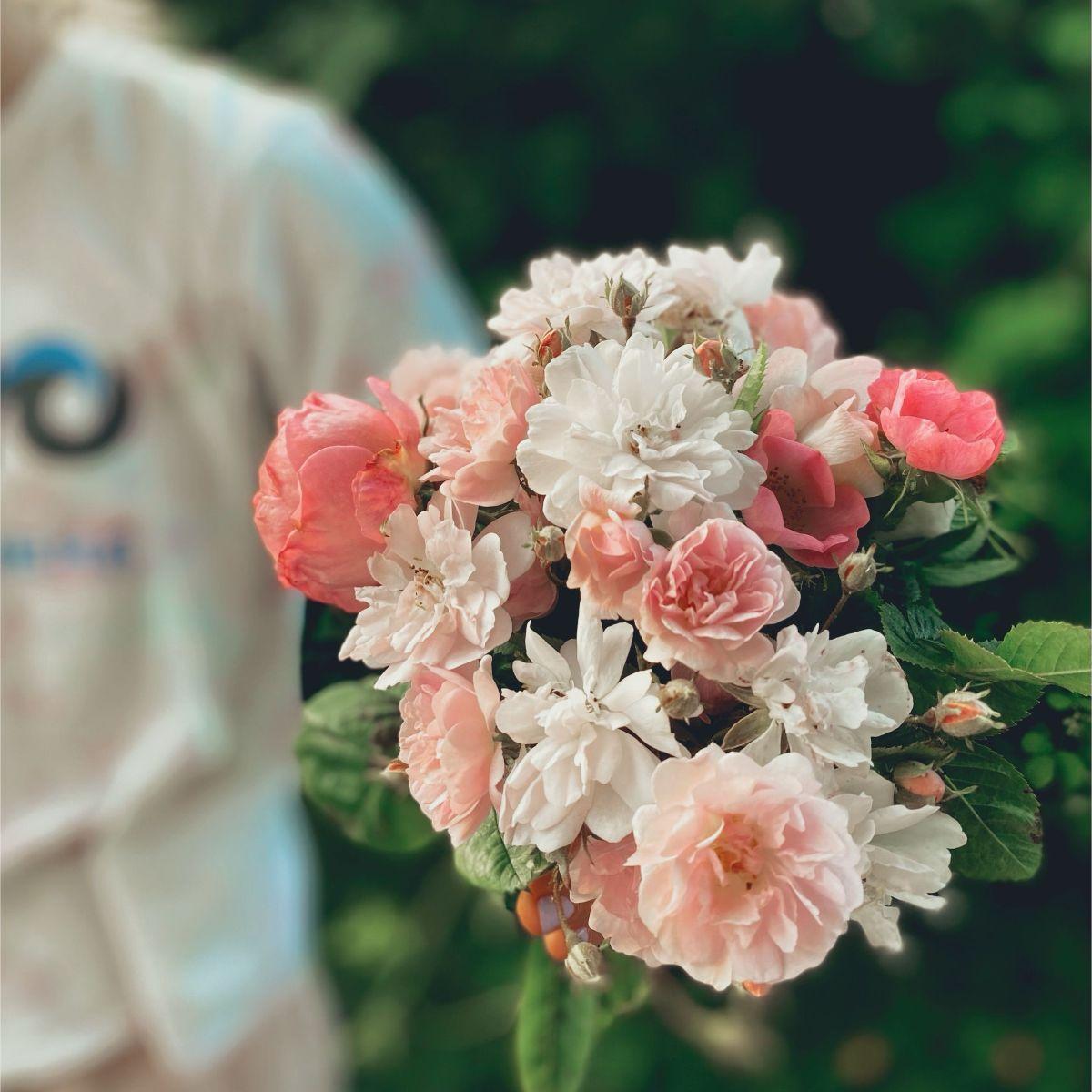 My daughter Grace and I gathered this bunch of wild beauties last night on our evening walk. Look closely and you'll see there's four varieties; each different in fragrance and colour... and sharpness of thorns, as my hands will testify!
Right now, the Wild Rose is really having a moment; its pale pink cup-shaped petals decorating country roads and hedges all over Ireland. So different in style from the garden rose and cultivated cut roses we're all used to.
Wild roses are fairest, and nature a better gardener than art.

- Louisa May Alcott
I remember discussing our Wild Rose fragrance with our perfumer, who told me there are over 300 varieties of rose and literally thousands of cultivated species.  My mind was blown! 
Wild Rose was one of the first scents we created. A classic rose scent, with notes of tea rose, rose otto and plum; it's been one of our best sellers over the years.
I love the FieldDay fragrances, but time after time I come back to the Wild Rose... it's just warm, fresh and comforting. It's my most purchased candle/hand lotion"

- Christine, Bangor, County Down
Hope you're enjoying this crazy beautiful time of year, and you can pause and smell the wild roses... they only flower for a short time!
Have a lovely weekend,
Team FieldDay
x