There's still time for a FieldDay Christmas!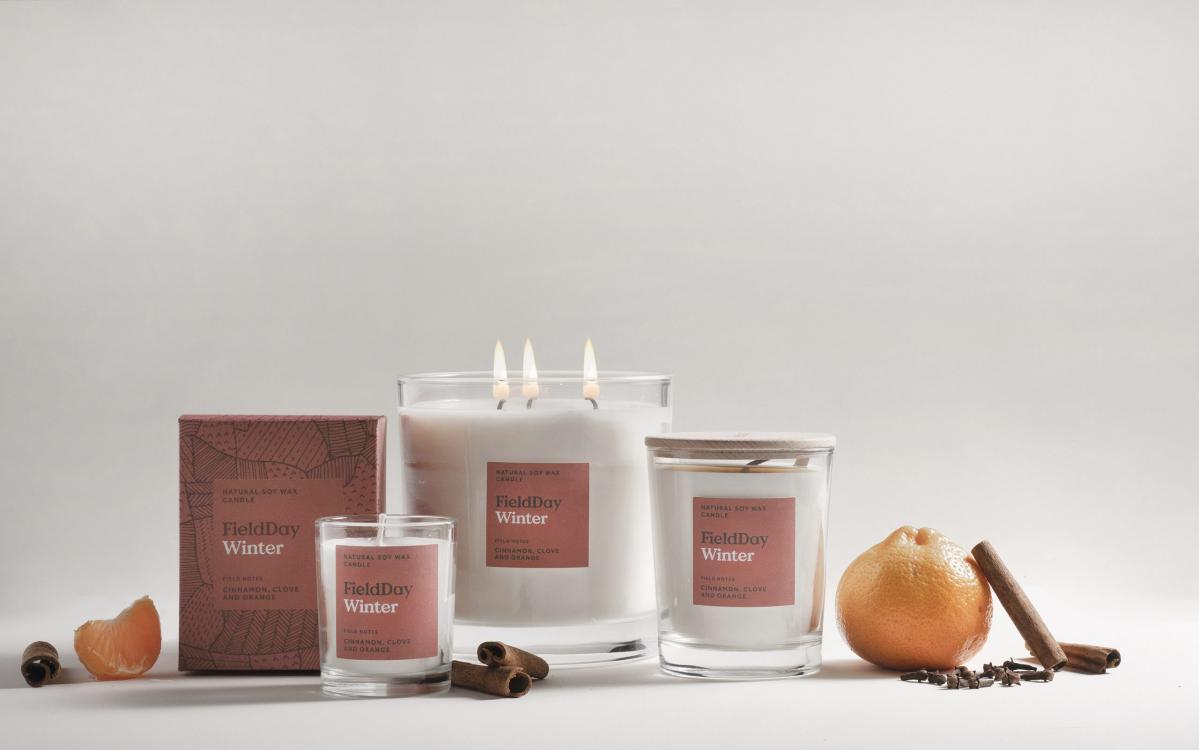 It's a truth universally acknowledged that you can never have enough candles. It's an actual fact! Of course, there is more to us than candles. Normally we mean this in an eco-geek way, but it also means we've plenty of gift ideas to go round this Christmas!
Here's a few ideas for the people who have everything...
Shop Candle Care Kit
For the candle lover who loves the ritual of lighting a candle. This luxury kit contains Wick Scissors, Tray and Luxury Matches. 
Our wick scissors have a tiny in-built debris tray that collects the wick soot and crumbs. Once trimmed, light candles in style with our luxury extra long matches. The stylish black tray can be used to store the kit and rest the lit candle upon.  Scissors and Tray are finished with a black matte powder coat.
Shop Wintertime Collection Gift Set
The ultimate gift - a selection of products in festive fave scents, Winter and Fir. 
Featuring a Large Winter Candle, Large Fir Candle, Winter Reed Diffuser and Fir Scented Sachet Packaged in a recyclable Kraft box. And of course, FieldDay extra-long matches and a few finishing touches of natural loveliness. 
Shop Fir Extra Large 3-Wick Candle
These bad boys are a fan favourite and for good reason; giving 90 glorious hours of glowing candlelight in a scent that suits Christmas and beyond. 
Launched this year by popular demand, it's best to snap these before Team FieldDay does!
Shop Bee Friendly Seed Bombs
A gift for the bees and your Secret Santa - win! Our Seed Bombs are handrolled in Ireland, easy peasy to plant and award-winning, but if need ay more convincing...
"We live in Norfolk, England but my husband is from Bangor, Co Down - I've purchased a Winter Candle and Diffuser but the Seed Bombs will go in his Christmas stocking (yes we still do stockings even though we are in our 70s) it will be a little reminder of his childhood." - Lesley
Shop Fieldday Canvas Shopper
Christmas is in the bag with our Canvas Shopper.  Made in super strong unbleached canvas with extra long handles and a double gusset; it's definitely one for true FieldDay fans, or anyone who fancies a bit of fab for their everyday errands.
Order by midnight Sunday 19 December for best chance of UK/Ireland delivery. Or click + collect from HQ up until Wednesday 22 December.
Thanks again for shopping small and supporting us this Christmas. 
Love Team FD
x